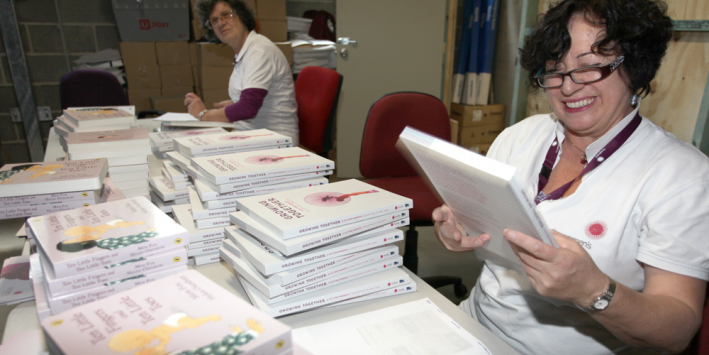 Welcome to the Royal Women's Hospital Volunteer Program
Volunteers at the Women's contribute to creating exceptional experiences for women and their families, offering their skills and energy where and when it is needed most. As a Women's volunteer, you will complement clinical and support services with your knowledge, enthusiasm, empathy and generosity.
Requirements
We need assurance that you:
are over the age of 18.
are friendly, enthusiastic, patient-centred and committed to creating exceptional experiences for every individual who walks through our doors.
are willing to act in accordance with the Women's policies and guidelines
are flexible and adaptable. The Volunteer Coordinator will discuss the best place for you to assist, based on current vacancies and your time, skills and interests.
can commit to a minimum of one (1) regular shift or four (4) hours per week
can commit to volunteering for a minimum of twelve (12) months
do not have a criminal history of violence, drug offences, sex offences or crimes against children and must agree to undertake Police, Working with Children and reference checks.
Benefits:
As a volunteer at the Women's you will become a valued member of the hospital team. You will be part of the Patient and Consumer Experience Department, playing a vital role in creating exceptional experiences for everyone we encounter.
You will have the opportunity to contribute your skills and experience, whilst also gaining new experiences, learning new skills and meeting new people.
We provide free car parking when you are on shift.
We provide coffee and lunch vouchers when you are on shift.
Further information
If you would like to know more about volunteering at the Women's, please click here to fill out an application form, and our Volunteer Coordinator will get back to you when we are next holding a Volunteer Information Session.