Care of the deteriorating patient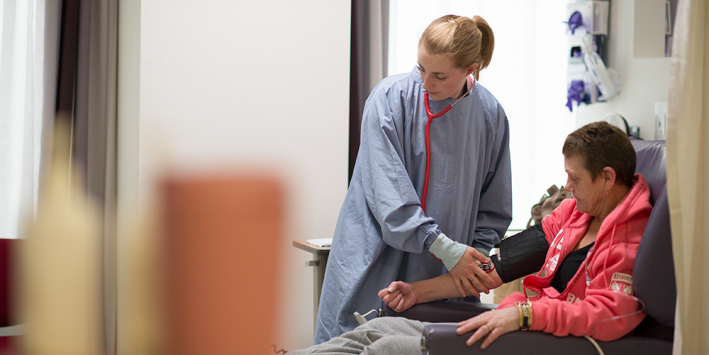 The 'Care of the deteriorating patient' professional development day is open to all nurses and midwives who wish to extend their theoretical and practical knowledge of topics related to the unwell woman.
Topics
Course topics include:
Fluid Management
ECG's and Rhythm Interpretation
Respiratory Physiology and airway management
Acute coronary syndromes
Invasive monitoring and central venous access devices
VTE prophylaxis
Registration
Book online for the date at the Women's Clinical Education booking website. Registrations close 5 days before the scheduled program.
Scholarships to attend are available for Aboriginal and Torres Strait Islander Nurses and Midwives - contact Clinical Education for application details. Please advise of any accessibility requirements.
Course details
Dates in 2019:
Thursday 28th March 2019
Monday 9th December 2019
Time: 8.00am – 4.30pm
Place: Women's Conference Centre, Conference Room A, Ground Floor Royal Women's Hospital, Cnr Grattan St and Flemington Road, Parkville
Fees:
External Participants: $265.00
Women's Staff $160.00
Registrations close 5 days before the event.
Conditions: The Royal Women's Hospital reserves the right to cancel any course should attendee numbers be insufficient.
Cancellations
Cancellations made up to one week prior to commencement of course for which you will be enrolled will be refunded at 50% of the fee. There is no refund for cancellations made within one week of the course commencement date.
The Women's reserves the right to cancel any course that does not meet enrolment requirements or to modify content without notice.
---
One gift to the Women's will benefit many Make a donation today