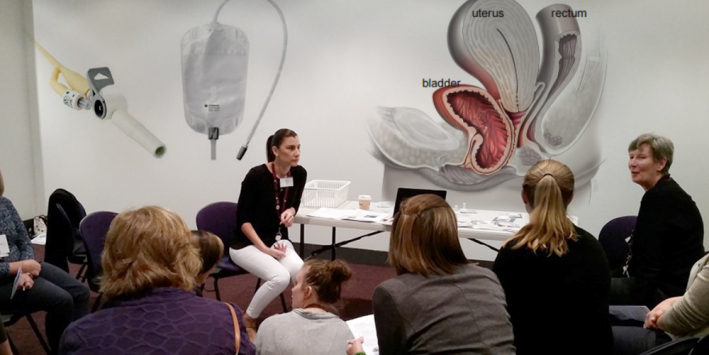 The Royal Women's Hospital Pelvic Floor Symposium 2018
Royal Women's Hospital Conference Room
2018 date to be confirmed
8.30am - 1pm
2pm - 5pm
Lectures
Practical workshop
This educational meeting is presented by The Pelvic Floor Unit, Royal Women's Hospital.
The symposium will cover recent updates and management of pelvic floor disorders including pelvic organ prolapse, urinary incontinence, and anorectal dysfunction. Lectures will be followed by practical training in conservative therapy and surgical management of pelvic floor disorders.
The symposium should interest multidisciplinary teams including doctors (general gynaecologist/urogynaecologist), GPs, trainees, nurses and midwifery staffs, physiotherapists and other allied health.
By the end of the session, we hope you will have a better understanding and be more comfortable managing various pelvic floor disorders.
Registration
Fellows / GPs
Lectures only: $265
Lectures & Workshop: $395
Doctors in training
Lectures: $195
Lectures & Workshop: $275
Nurses
Physiotherapists
Midwives
Dieticians
Medical & nursing students
Lectures only: $120
Lectures & Workshop: $150
A booking link will be provided in 2018