Koori Maternity Services Maternity Update Program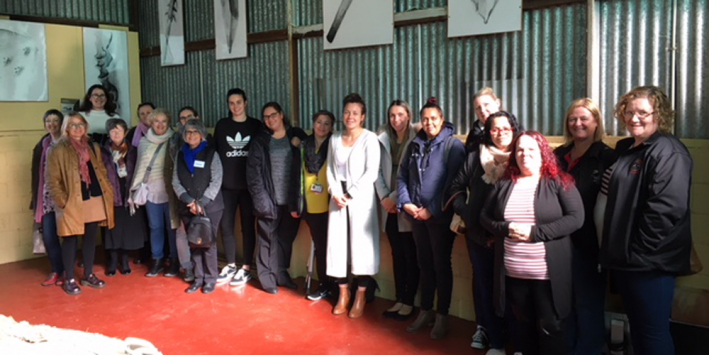 The Koori Maternity Services Maternity Update (KMS MU) Program has been developed based on expressed need from Victorian Koori Maternity Services (KMS) Midwives.
Content of the program addresses specific identified areas of knowledge gaps and/or potential risk by the organisation.
The KMS MU program is a 1.5 day workshop which aims to equip KMS midwives and Aboriginal Health Workers (AHW's) with the knowledge to provide clinically safe care for women in the antenatal period in community.
Participants of the program include: KMS Midwives, Midwives, Aboriginal Health Liaision Officers (AHLO's), Aboriginal Health Workers (AHW's), students and Aboriginal Cadets.
CPD Points and Procedural Grants are available for attending this program. Download the 2018 KMS MU CPD Allocations document below.
Aims of the KMS Maternity Update Program
Inform and share latest research, policies, and guidelines for all aspects of maternity care
Inform the changing role of clinicians in Koori Maternity Services in Victoria
Reiterate responsibility of clinicians to understand clinical governance – organisational and individual
To collaborate with VACCHO and Koori Maternity Services to provide up to date, evidence based and culturally safe education
2018 KMS Maternity Update Programs
KMS MU Programs are scheduled twice a year in Victoria. Registrations are essential. Please contact the MSEP team for more information.
| | |
| --- | --- |
| Quest Frankston On the Bay | Tue 1st – Wed 2nd May 2018 |
| TBA | Second half of 2018 |
Participant Feedback and Gallery
Select the following link to participant feedback and photo gallery
---
One gift to the Women's will benefit many Make a donation today