Abortion & contraception services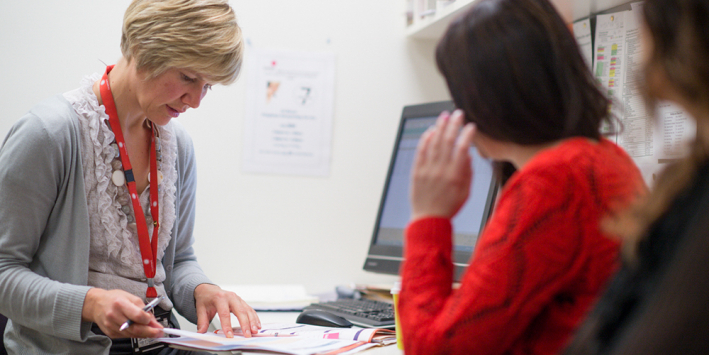 Services
The Women's Abortion and Contraception service provides:
Web information for women with unplanned or unwanted pregnancy, and for their friends or families or health professionals
Pregnancy options counselling to women who are booked to have an abortion - early medication
Assessment and bookings for a medical consultation for an abortion – early medication termination of pregnancy (MTOP) or surgical termination of pregnancy (STOP)
Referral, support and information for health professionals
The Women's provides a limited number of appointments for abortions. Priority access is given to:
Women with complex needs
Marginalised/disadvantaged women
Young women and women with a health care card and no financial means for a private provider option
Assessments for appointments are made on an individual basis.
1800 My Options is Victoria's new independent Information and Phoneline Service that provides information and referral for contraception, pregnancy options and sexual health for women in Victoria.
This includes where to access clinical services (such as contraception and/or abortion providers) as well as other services and supports (such as decision-making counselling).
Clinical inclusion
The majority of STOPs at the Women's are provided between 6 and 12 weeks gestation from last normal menstrual period (LNMP). The availability and suitability of the type of procedure will be assessed, and confirmed when a woman attends her appointment for the medical consultation.
A Medicare card is required. Generally women not eligible for Medicare (e.g. with overseas health insurance) will be advised to contact private clinics.
Clinical exclusion
Determined case by case
Frequency
The service is open 9:00am to 5:00pm Monday to Friday and is closed on public holidays.
Appointment
Abortion Social Work staff will assess a woman's individual needs. If the criteria for making an appointment have been met, an appointment at the Women's will be offered if available. ​Appointment details are provided to the woman over the phone, by email, text or by post (according to preference).
Cost
Women with a valid Medicare card are seen as a public hospital patient.
There is no cost for attending a pregnancy options counselling appointment;
There is no cost for the procedure;
There may be a cost for additional pharmacy items.
---