At our Recurrent Miscarriage Clinic it is about giving hope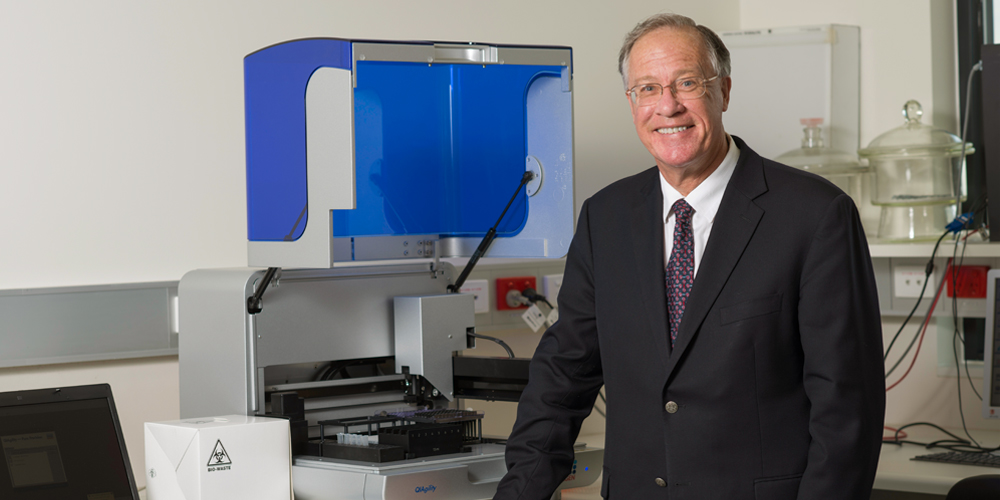 2 June 2016 | Pregnancy
On ABC BabyTalk with Penny Johnston, Professor Shaun Brennecke talks about recurrent miscarriage.
Prof Brennecke is head of the Women's Recurrent Miscarriage Clinic and in this interview he talks about the unique clinic and the reasons behind early pregnancy loss or miscarriage. Prof Brennecke tells ABC host Penny Johnston that giving hope is the main purpose of the clinic.
After three consecutive miscarriages it is recognised that there may be an increased chance that there could be a specific or recurring underlying cause. The Recurrent Miscarriage Clinic at the Women's aims to identify the cause of the repeated pregnancy losses and start treatment appropriately.
Penny reports the cause of miscarriage can be as simple as a genetic abnormality or as complicated as a possible immune response to the embryo, but specialist obstetricians and scientists at the Women's are working hard to discover the underlying reasons behind these sad losses that occur in about 1% of of couples trying to conceive.
She said that in scientific terms miscarriage is defined as the spontaneous loss of pregnancy before the foetus reaches viability. The term therefore includes all pregnancy losses from the time of conception until 24 weeks of gestation.
Listen to the podcast of the interview with Prof Shaun Brennecke here.