Breastfeeding support 'right from the start'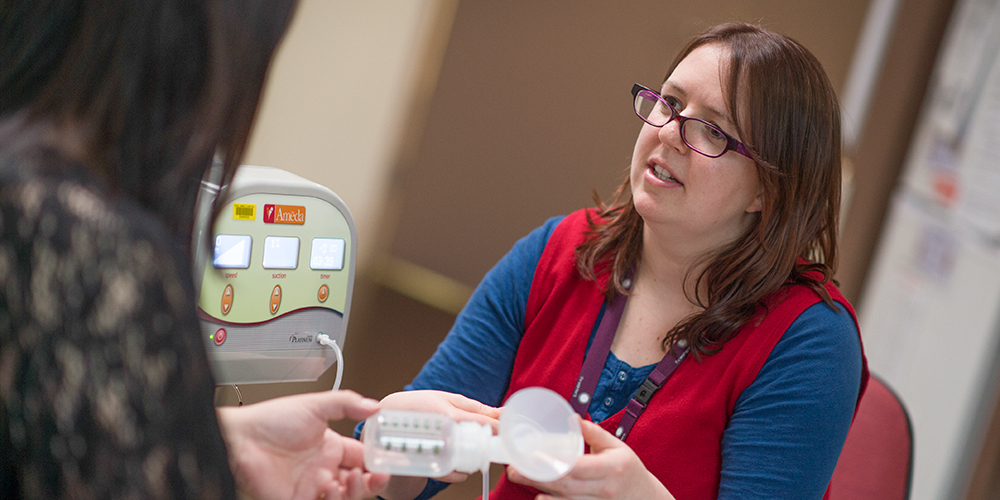 19 November 2013 | Fundraising | Pregnancy
One thing that can make a big difference to unwell and premature babies is breast milk. Often described as 'liquid gold', breast milk is a vital ingredient in the care of sick and premature babies. Breast milk has many unique properties that support growth, protect against infection, and have long-lasting benefits.
Many of the babies admitted to our Newborn Intensive and Special Care (NISC) unit cannot be breastfed to start with, and can only receive breast milk via a tube. For mothers, this means expressing milk with an electric pump, at least eight times every day.
In the past, breastfeeding rates in NISC have not been optimal. Recognising this, we developed a strategy which considered a range of clinical, environmental and personal ways to make it easier for women of very small and sick babies to give their newborns breast milk.
With funding raised through the Women's Foundation, 13 new hospital-grade electronic breast pumps were purchased. The total number of breast pumps in NISC is now 28, providing mothers with more pumps and less time to wait for access.
A training program has been conducted for the NISC and Breastfeeding Service staff and the feedback from mothers and staff to date has been overwhelmingly positive.
This strategy has the potential to become a benchmark for enhancing breastfeeding support in neonatal settings nationally and internationally, cementing the Women's reputation as a leader in the healthcare of women and their infants.