Congratulations to our graduate nurses and midwives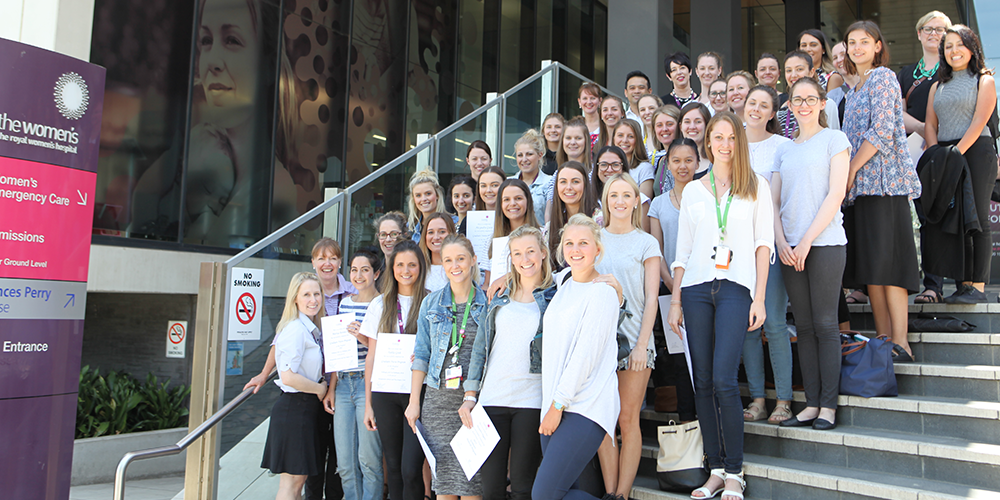 15 December 2015 | Events
Our graduate nurses and midwives are celebrating after completing their final professional development day.
Adjunct Professor Tanya Farrell, Executive Director of Nursing and Midwifery, congratulated all the participants and presented them with certificates.
"They have had a great start with us here at the Women's and I wish them all the best for their future career aspirations," Tanya said.
A total of 45 graduates took part in the 12-month programs for nursing, midwifery, or combined nursing and midwifery.
While the majority completed their programs at Parkville, five participants spent their placements with the Women's at Sandringham maternity services.
Kylie Roper and Pamela McCalman took part in our Aboriginal graduate midwifery program.
"We felt incredibly well supported and are excited to continue our careers at the Women's," Pamela said.
"And we are looking forward to future challenges," Kylie added.