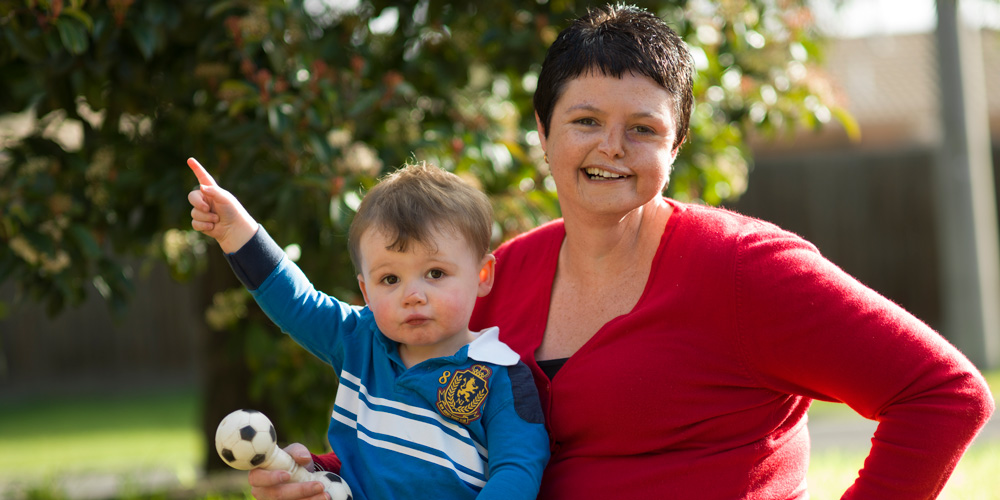 23 October 2013 | Cancer | Gynaecology | Pregnancy
"As soon as I was diagnosed it was suggested that I go straight to the Royal Women's Hospital to talk to the Fertility Preservation Service and (fertility expert) Kate Stern," Danielle said. "It was the best suggestion."
Although she said having babies was the last thing on her mind at the time, Danielle said her female instincts kicked in. "My husband Chris was not keen to delay treatment to undergo IVF, but I knew this was my only chance to have a baby."
Danielle said with the support of the Fertility Preservation Service she and Chris – her husband of two years – had an IVF cycle that produced four embryos. "That gave me peace of mind," Danielle said. "I could then concentrate on the fight of my life."
As she had been warned, the first dose of chemotherapy destroyed Danielle's ovaries, but the intensive treatment saved her life. Danielle also knew she had four frozen embryos waiting.
Danielle said when she was confident she was going to be around, she and Chris decided to have the embryos implanted.
Three survived the thawing process and two were implanted, sadly without success.
"We only had one embryo left; our last chance. That embryo was Oliver. He was meant to be," she said.
Danielle shared her story with us because she said she was so grateful that she was encouraged to go to the Fertility Preservation Service and wanted to make sure others were also made aware of the Women's services.