Empowering rural clinicians vital in improving access to abortion services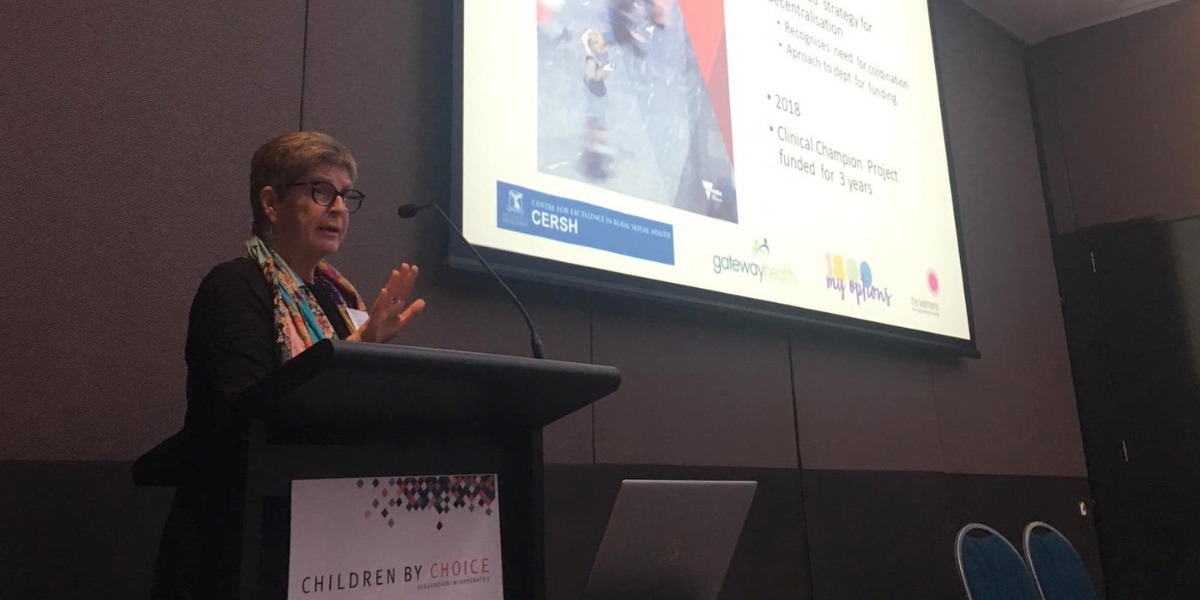 2 August 2019 | Contraception and abortion
A Victorian collaboration of healthcare experts has addressed a national audience on increasing access for women living in rural and remote areas to abortion services at the Children by Choice conference in Brisbane today (Friday 2 August 2019).
The collaboration comprises of Melbourne's Royal Women's Hospital and Victoria's 1800 My Options, Gateway Health and the Centre for Excellence in Rural Sexual Health (CERSH) at the University of Melbourne.
The Women's leads the delivery of the Victorian Government-funded Clinical Champions project, which trains clinicians across Victoria to support access and availability of abortion services.

Dr Paddy Moore, Head of Abortion and Contraception services at the Women's, said building partnerships by empowering healthcare professionals in regional and rural areas has been key to increasing access to abortion services for women and girls.

"Women, irrespective of where they live, should be able to have access to safe abortion services when they need them. But many find there are barriers. A significant barrier being the poor provision of these services in rural and regional areas.

"The Women's is the biggest public provider of abortion services in Victoria, but providing women with access to safe abortion does not have to be restricted to tertiary hospitals. Primary and secondary healthcare - general practice and local clinics and community hospitals - can also provide these services.

"The Clinical Champions project has enabled us to travel to local communities across Victoria to offer mentoring and additional medical knowledge to GPs and nurses - the frontline of healthcare.

"Now half-way through the project, the clinicians we have met are very receptive to additional training and increasing access to abortion services for their communities.

"We are proud of the model and collaboration that we have formed over the course of this project. It is great to be able to share this at the Children by Choice conference in Brisbane. Replicating the Clinical Champions project across Australia would ensure more women can access these incredibly important services."
News Categories

1800 My Options is Victoria's independent phone line for information about contraception, pregnancy options and sexual health services across Victoria; phone 1800 696 784 or visit the 1800 My Options website.