Health Minister sends strong message on immunisation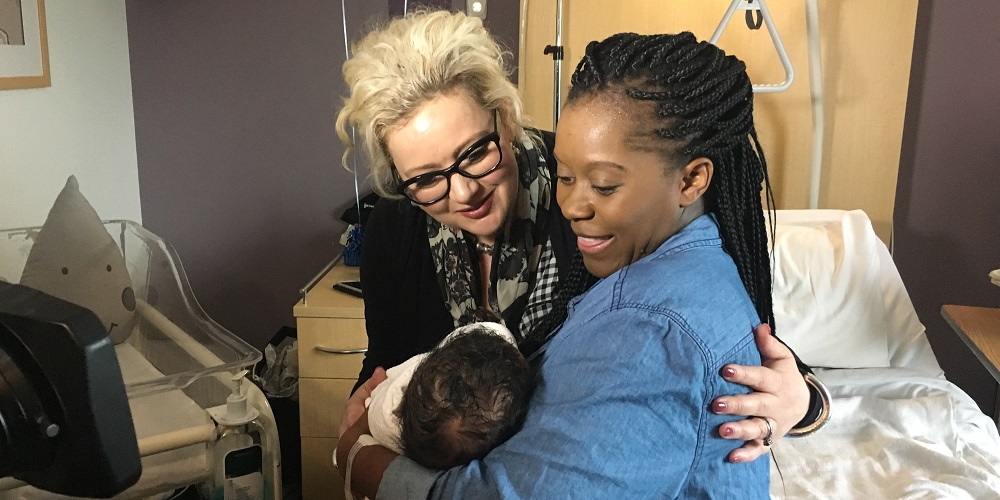 21 October 2016 | Events
Victorian Minister for Health Jill Hennessy visited the Women's today to promote the importance of immunisation.
The Minister met with mum Nathalie Delahunty and her newborn son Micah. Natalie said she and her husband had both received the pertussis (whopping cough) vaccine before Micah's birth to protect their son and do their bit to support a healthy wider community free of disease.
The Minister's visit came as she addressed, via the media, a barrage of online threats by anti-vaccination campaigners, who had targeted her for promoting immunisation.
Dr Penny Sheehan, head of Obstetrics and Gynaecology at the Women's at Sandringham said it was important for parents to look to trusted sources when seeking out health information on immunisation.
In June 2015 the State Government reinstated the free whooping cough vaccine for expectant parents and parents of newborns.
Dr Sheehan said all pregnant women should receive the Boostrix (whooping cough) vaccine from 28 weeks' gestation, which also protects their newborn until they can receive the first dose of vaccination at about eight weeks of age.
All parents, including grandparents and guardians of newborns under six months of age are also eligible for the free vaccination.
This fact sheet can provide more information on whooping cough.
For more information on immunisation visit the Immunise Australia Program website.