Indiana, Our First baby born in 2014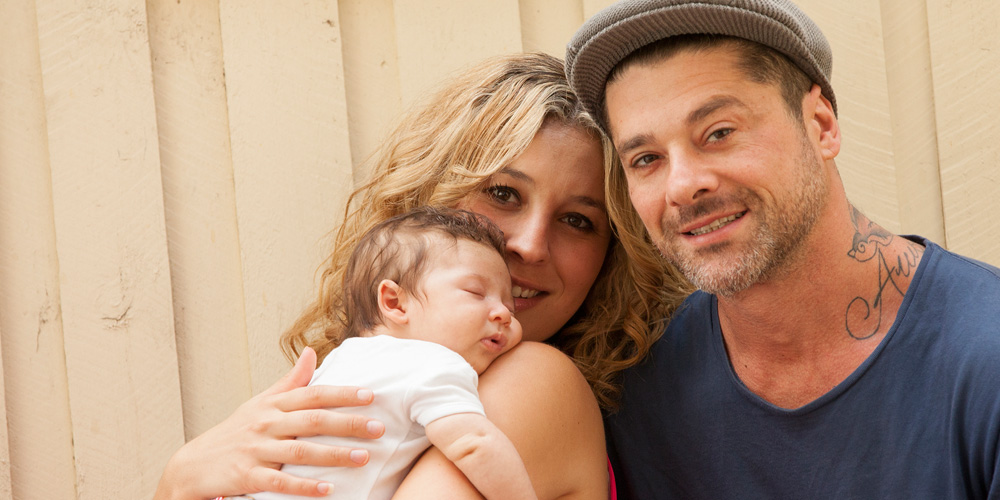 30 April 2014 | Events
She was the first baby born at the Women's in 2014 and Indiana Awad certainly made an entrance.
Not that new parents Bessie and George were surprised. They are both professional dancers and well used to the spotlight.
But even they could not have anticipated the interest in their daughter after her birth at 12.34am on 1 January. During a radio interview with Justin Smith on 3AW Bessie mentioned they had not decided on a name for their beautiful daughter.
"It was between Indiana, Marley or Summer," Bessie told the audience. Justin Smith suggested the people of Melbourne become involved in naming the baby, and they did. In the end, Bessie and George chose Indiana.
"I had no idea (motherhood) was going to be like this," Bessie said. "It was a pleasant surprise. Breastfeeding was a challenge, but it has been so worth it and George, he is besotted with his daughter."
Bessie said Indiana had brought a lot of love to the family that included Bessie's mum Coola Nassiokas, a first-time grandmother.
"My experience at the Women's was just beautiful," Bessie said. "The midwives were so caring and nurturing, I really did not expect my hospital experience to be like that.
"We are just so grateful and so in love with our little girl."