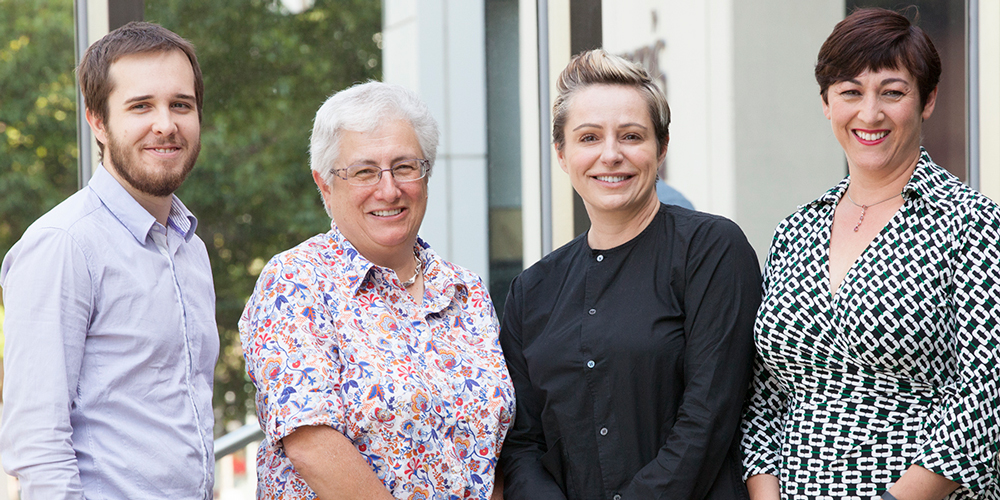 7 February 2014 | Fundraising | Mental health
Liptember – where so many of you helped by having fun with lipstick for a serious cause in September – has raised for the Women's $103,261.12 which will help us develop a national research program for parents and professionals.
"The money will help us become the official training centre in Australia and New Zealand for the Newborn Behavioural Observational (NBO) system," Professor Fiona Judd, director of CWMH, said.
Prof Judd said through the Centre for Women's Mental Health (CWMH), the NBO system will become a national research program that also provides parents with individualised information about their infant's behaviour. "It will help parents respond to their baby's developmental needs."
Developed by the Brazelton Institute in America, the NBO system not only helps to meet the needs of parents, it is also designed to be a helpful tool for obstetric, midwifery and paediatric professionals who work with parents during the perinatal period.
"The Liptember team has been supporting our CWMH for a number of years now," Prof Judd said. "We are so grateful because this fantastic event not only raises money, but also awareness for women's mental health."
Liptember managing director Luke Morris said he was incredibly proud to be partnered with the CWMH. "This wonderful partnership allows Liptember to support the Centre and the wonderful work they do, making a difference to the lives of so many women," he said.
Liptember Lipsticks are sold through Chemist Warehouse outlets in September to help raise money. They are unique because of their bold, but fun colours.
Chemist Warehouse said it was delighted to support the development of national research, programs and prevention strategies for Women in our community that suffer from mental health illnesses, through the Liptember fundraising initiative.
---