Lyn Swinburne appointed Board Chair of the Women's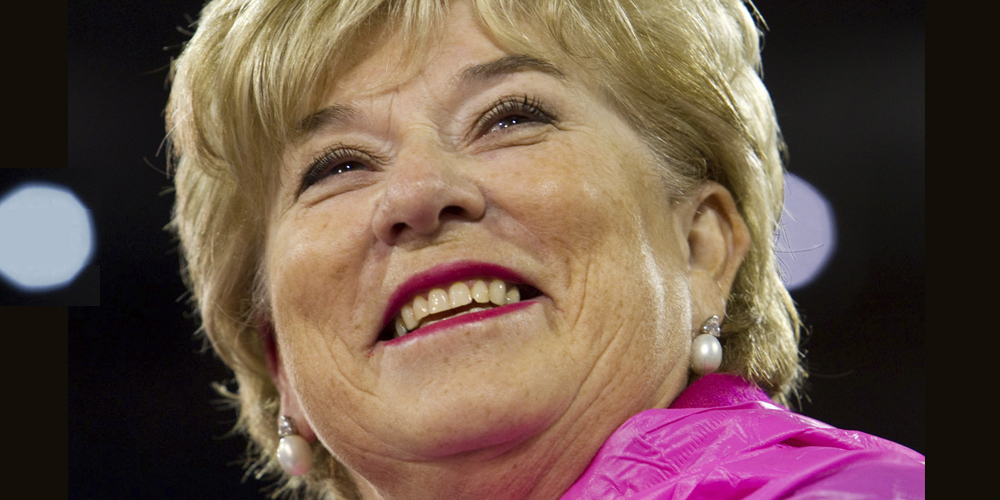 25 June 2015 | Events
Well-known founder of the Pink Ladies, outspoken women's health advocate and former Melburnian of the Year, Lyn Swinburne AM, has been appointed the new Board Chair of the Royal Women's Hospital.
"The RWH is a precious gem which has been servicing Victorian women and babies since 1856. It is undoubtedly well known and cherished for its maternity services, but it is far more than this. It looks after some of the most vulnerable women in our community, treating them and their families with care and respect. The staff, at the Parkville and Sandringham hospitals, is top notch and incredibly dedicated to the women under their care." Lyn said.
The Minister for Health the Honourable Jill Hennessey announced the appointment of Lyn Swinburne AM as the Chair of the Women's Board effective from 1 July 2015 for a period of three years.
Lyn has served as a Director of the Women's Board since July 2013.
"In many ways, for me this is a role reversal. When I founded Breast Cancer Network Australia in 1998 it was because the system of health care was simply not working for women. My pathway when I was diagnosed with breast cancer five years beforehand had been excruciatingly difficult," Ms Swinburne said.
"I knew I had many advantages not shared by many other women who perhaps didn't speak English, couldn't get information, and were offered no support. It was a system that, in the main, did not have women at the centre of its thinking and services.
"I feel honoured and proud to have been appointed to this position. Having been a Board member for the past two years, I have come to realise what a truly extraordinary service is provided to Victorian women at the Women's.
"For almost 160 years the Women's has developed a unique model of care, created by listening to the voices of millions of women. Its research and acute care, specialty clinics, advocacy for fundamental health reforms, trusted health information and training aim to set the benchmark in women's health and equip women to better manage their health needs through all stages of life."
As the new Chair of the Women's Board, Lyn's vision is to lead from the front. "The Women's and its staff have been quietly providing high quality services to women for so many years. It is undoubtedly a leader in its field, and the field of women's health is broad and far-reaching," Ms Swinburne said.

"It feels like now is the perfect time to share this excellent work by reinforcing its leadership right across the state and Australia; to share the knowledge learnt over decades, to stimulate other services caring for women into providing the best care possible, to advocate on women's health issues and to help in practical ways to demonstrate what high-quality, women-centred care can look like."
Sue Matthews CEO of the Women's said: "We are fortunate to have Lyn's vision at this new stage of growth for the Women's. Lyn is a motivating force that will lead us into an exciting future."
The Women's Board of Directors is a diverse group of experts from the fields of general and specialty medicine, academia, finance, marketing and people and culture who sets the strategic direction for the organisation and ensure progress on the corporate goals and objectives to ensure the Women's is positioned for ongoing success.
A passionate advocate for consumer input and experience and women-centred care, for the past two decades Lyn has devoted much of her life towards speaking up on behalf of women dealing with the health system.
"I appreciate how difficult it can be to navigate complicated systems and to work out how to secure the information; care and support women are looking for and need. I have never forgotten how challenging it was for me when I faced my breast cancer diagnosis, and I know how much women appreciate being treated as individual people with their own issues and needs."
Lyn founded Breast Cancer Network Australia, the nation's most successful consumer-led health organisation. She is internationally recognised as a thought leader in developing best practice models for consumer input into health policy and service development.
She also has extensive experience in fundraising and brand building, as well as advocacy for women's health issues. Her community contribution has been acknowledged with numerous awards including a member of the Order of Australia in 2006; a finalist in Australian of the Year in 2006, and she was named Melbournian of the Year in 2007.