World first surgery at the Women's restores fertility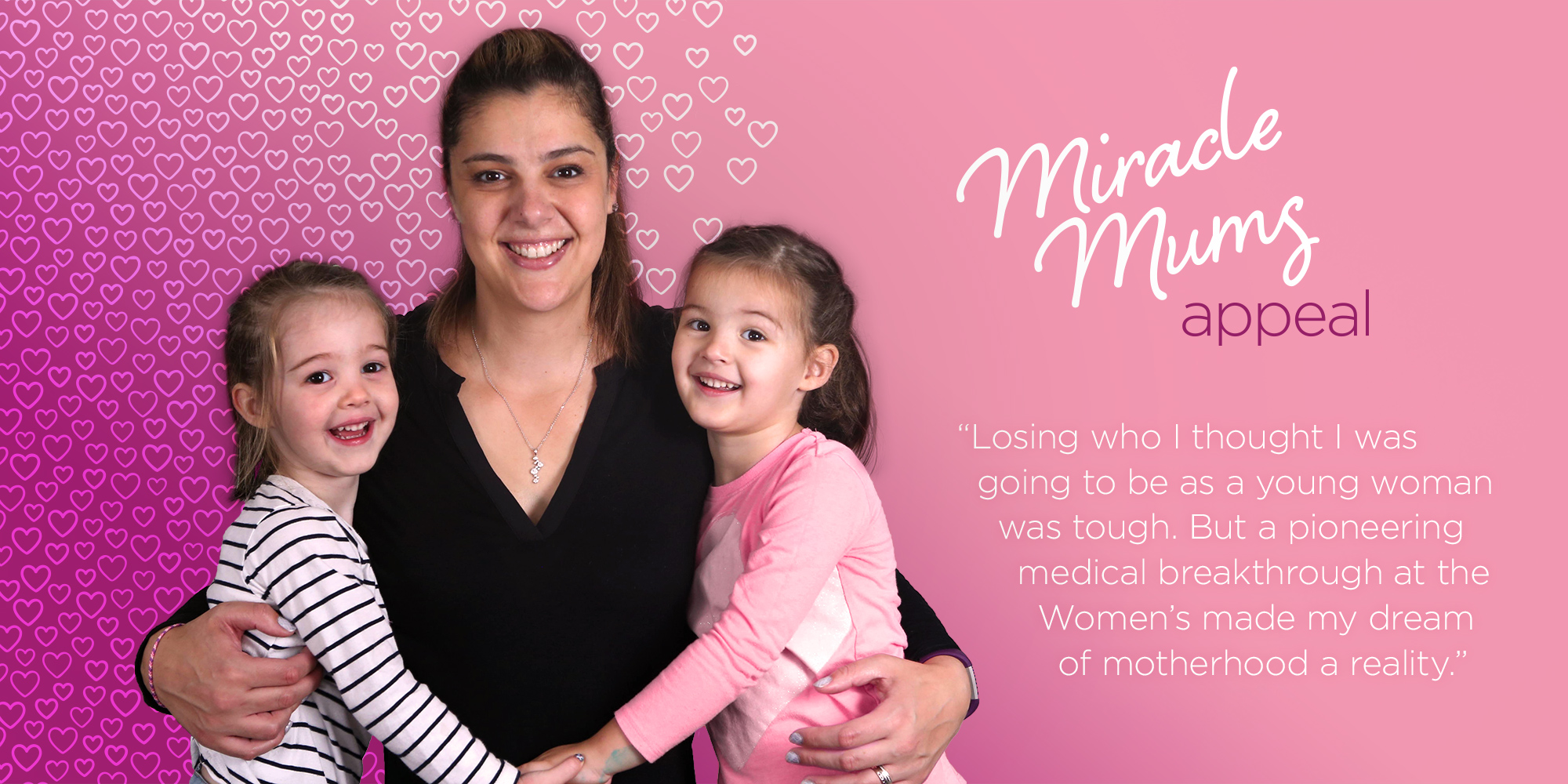 6 May 2017 | Cancer | Fundraising | Gynaecology | Pregnancy | Research and clinical trials
By mother-of-twins Vali Creus, who is the face of the Women's Miracle Mums Mother's Day Appeal
"I was 19 when I was diagnosed with ovarian cancer. I think the first thing that I asked after they took out my left ovary was, 'how will this affect my fertility?'"
"At 24 the cancer came back and they took my second ovary out and I had chemotherapy. So that ended any hope of conceiving children. My surgeon at the time said he would preserve my remaining ovary because you never know how medicine will advance in the years to come."
Left infertile from ovarian cancer treatment, Vali Creus had the world's first successful pregnancy from an ovarian tissue graft to her abdomen in 2013. She gave birth to twin girls Alexis and Kaia in November 2013.
The pioneering surgery was undertaken by the Women's and Melbourne IVF Head of Fertility Preservation Service, Associate Professor Kate Stern.
"Losing who you thought you were going to be as a young woman was pretty hard," Vali said. "It completely changes your outlook on where you thought your life would go. I always wanted to have children."
Vali met her husband Dean in 2006. "I remember thinking, when is a good time to tell someone you might not be able to have children? It was very awkward but I think I told him on the first date and well, he didn't run away!"
Three months before Vali and Dean married in 2010, Assoc. Prof Stern implanted the ovarian tissue, stimulated to produce eggs which were fertilised through IVF.
"The odds were definitely stacked against us and we were pretty nervous thinking about the long road ahead," Vali said. "I had endometriosis as well, so I wasn't sure how that would affect things."
A scare at 26 weeks saw Vali admitted to hospital, showing early signs of labour. Put on bed rest, she stayed in hospital for a couple of weeks before returning home on bed rest until her scheduled caesarean at 37 weeks. "Once they were born, I think I was still in a bit of disbelief," Vali said.
However, the hurdles for Vali did not stop there – more cancer was found when the left over ovarian tissue was removed after her caesarean. "They think it grew quickly from my pregnancy hormones," she said. "When they took the cancer out, my lung collapsed and I ended up in intensive care for a while. Thinking back to that, I remember just how lucky I am."
Vali's twins are now almost three-and-a-half. Tall, bubbly girls who one day will understand just how much their mother went through to have them.
Turning science fiction into science fact to restore fertility
Together with a committed team of scientists and clinicians, Associate Professor Kate Stern, head of the Fertility Preservation Service at the Women's and Melbourne IVF, was involved in the pioneering surgery and fertility treatment that led to Vali's successful pregnancy.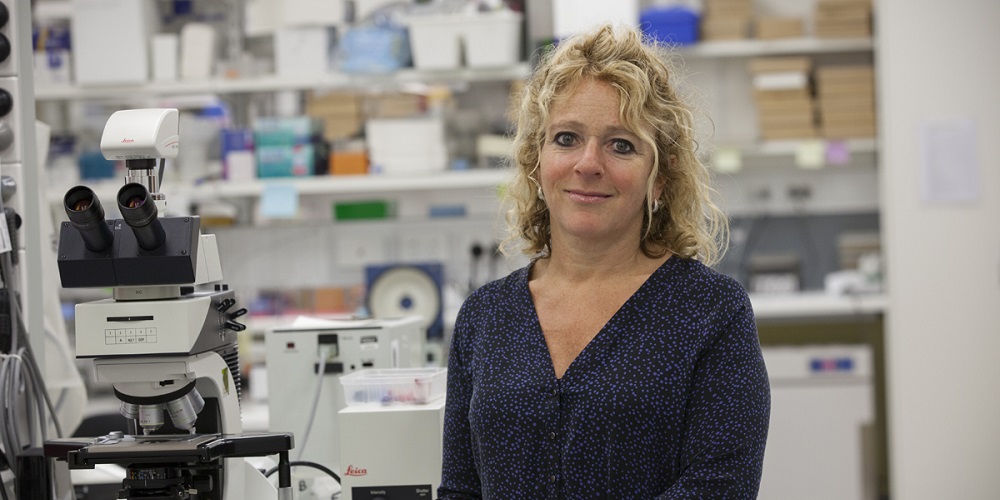 The scientific breakthrough at the Women's proved "absolutely without a doubt" that a woman's ovarian tissue could be used to grow fertile eggs when placed into the abdomen, even after cancer treatment and the removal of her ovaries.
More than 100 women across the world have now had a successful pregnancy using the breakthrough procedure.
"It was a huge scientific achievement and was the first time it was proven that you can graft ovarian tissue to a place outside the ovary, well to anywhere, and you can make that tissue produce decent eggs," Assoc. Prof Stern said.
Assoc. Prof Stern said there were three key challenges she hoped to overcome in the future through scientific research to enable more women to access such treatment.
"We want to make the procedure work more reliably and we also want to work out ways to be able to grow the follicles outside the body," she said. "We get lots of little follicles in the tissue and it would be great to grow these follicles in vitro (in a laboratory) to make mature eggs."
"The third thing we want to do is to make sure the grafting of ovarian tissue is as safe as it can be, particularly for patients with leukaemia and lymphoma," Assoc. Prof Stern said.
"There is always the risk that you've got tumour cells in the tissue of these patients so we're currently undergoing some research to see if we can guarantee the safety of the ovarian tissue, free from disease. It will be another big step if we can achieve this. And most importantly, we need to make sure that all young women who need fertility preservation have equitable access to the technology and the specialised care required.
"When a young woman is faced with cancer, it is incredibly traumatic. And the one good thing they may hear about is the fact that when they are better, they're still going to be able to have children, we can help them with that. This is an unbelievably powerful tool."
Please give to theMiracle Mums Appeal so our world leading clinicians like Prof Stern can develop new and improved treaments so more women can realise their dream of becoming a mum to a healthy baby.