Neonatal nurses receive inaugural Oscar and Luca Fund scholarships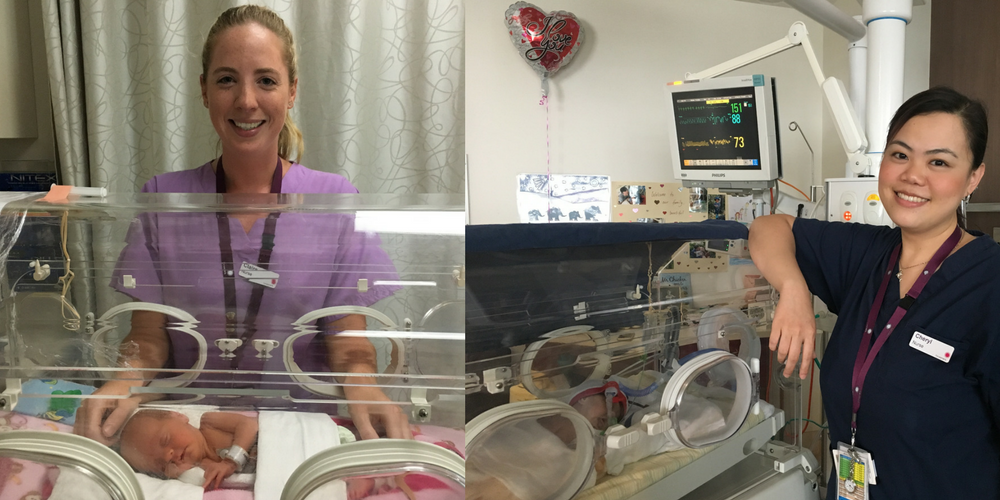 29 December 2016 | Fundraising | Pregnancy
The family behind the Oscar and Luca Fund recently awarded scholarships to two of the Women's Neonatal Intensive Care Unit nurses to undertake their graduate certificates in neonatal intensive care.
A big congratulations to Claire Friedmann and Cheryl de Vera on receiving the scholarships.
The Oscar and Luca Fund was established in early 2012 by grandparents George and Ruth Mihaly, to raise money for the Women's NICU. Oscar and Luca were born early at 26 weeks and Oscar stayed in the Women's NICU for 167 days while, tragically, Luca did not make it home.
"After the birth of our twin grandsons Oscar and Luca and the tragic loss of Luca, we were very aware that Oscar's survival was entirely due to the incredible skill, professionalism and dedication of the nursing and medical team in the NICU at the Women's," the Mihalys said.
In awarding Claire and Cheryl their scholarships, George said, "We are so pleased to be able to assist with their career aspirations and in so doing, benefitting the Women's as well as NICU nursing in Australia".
Money raised through the Oscar and Luca Fund goes towards the establishment of the Women's Retinopathy of Prematurity service. The Oscar and Luca fund.
Read related content from the Women's