New special care nursery opens at Sandringham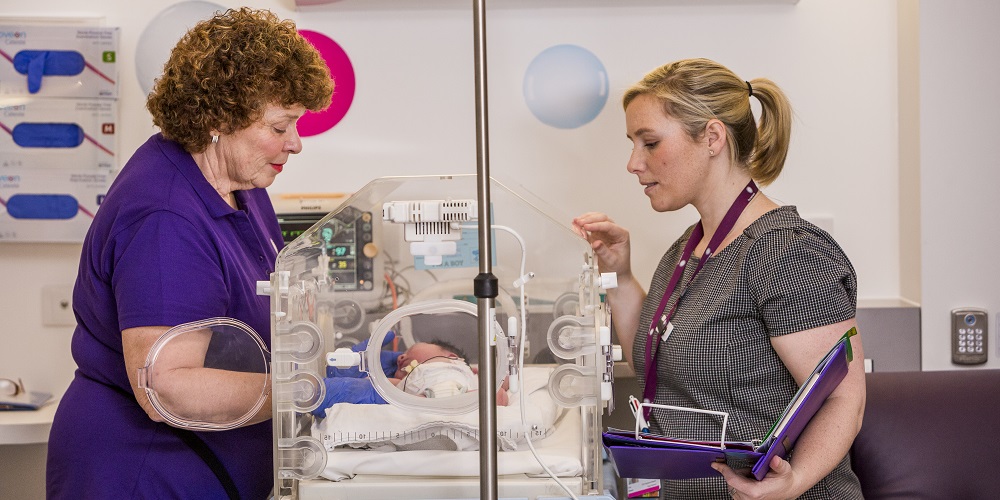 1 August 2017 | Events | Pregnancy and newborns
Minister for Health Jill Hennessy officially opens the Women's new $1.5m special care nursery at Sandringham today.
Acting CEO Lisa Dunlop said the new upgraded facility allowed babies that were born preterm or who were unwell to be cared for closer to home, minimising the time babies would be separated from their families.
"The nursery provides a modern space for eight special care cots, increasing from our previous six," Ms Dunlop said. "There is also a new family room which can be used by both maternity and nursery patients and space at the cot side for a parent to stay overnight if they choose.
"Over time, the Women's at Sandringham will be able to increase its capacity to manage more complex cases, reducing the need for some women, with a preterm baby, having to be transferred to the Women's at Parkville or Monash Health," Ms Dunlop said.
More than 1600 babies are born at the Women's at Sandringham each year and most will go home without needing special care treatment.
The special care cots will better service Bayside patients in the new refurbished unit.
The Women's has been providing maternity and gynaecological services from Sandringham Hospital campus since October 2013, caring for around 1800 women each year.
The Women's took over the special care services in Sept 2016, caring for 141 babies since that time.
Nurses and midwives are being provided the opportunity to rotate between Parkville and Sandringham to allow staff to up skill in the combined neonatal intensive care and special care unit at the Parkville precinct.