New Victorian Breastfeeding Guidelines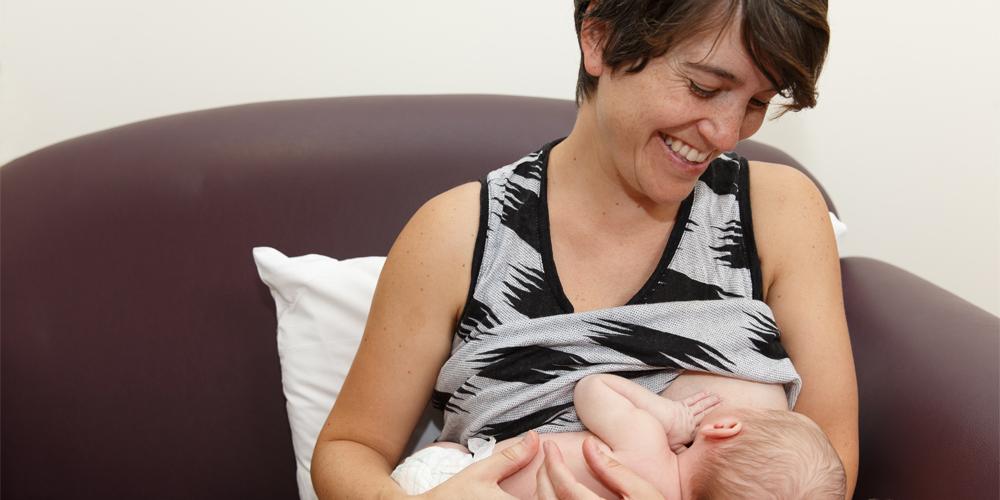 6 August 2014 | Pregnancy
New Victorian Breastfeeding Guidelines were released in August with the aim of protecting, promoting and supporting breastfeeding in Victoria.
The guidelines, funded by the Victorian Government, were developed by the Royal Women's Hospital in partnership with the Judith Lumley Centre at La Trobe University and the Department of Education and Early Childhood Development.
An Advisory Panel that included not only community and hospital-based maternal and child health professionals, but also mums, provided valuable feedback to make the content, structure and style of the Guidelines appropriate for clinicians in all settings.
It is the first major update of the Victorian Breastfeeding Guidelines in 16 years. The revision was written by Anita Moorhead and Associate Professor Lisa Amir. Anita is the clinical midwife consultant in lactation in the Breastfeeding Service at the Women's and works in breastfeeding research.
Co-author A/Prof Lisa Amir, from the Judith Lumley Centre at La Trobe University, is also from the Breastfeeding Service at the Women's. The Guidelines will be a readily accessible, concise guide for health professionals who work with pregnant and breastfeeding women.
They were released at a special twilight event at the Women's on Wednesday 6 August to celebrate World Breastfeeding Week. A/Prof Amir said the Guidelines were for all health professionals to provide consistent advice to breastfeeding families.
All sections of the revised Victorian Breastfeeding Guidelines have been updated and include information on:
How breastfeeding works – updated physiology
Breastfeeding advice during pregnancy
Establishing breastfeeding – guidance for best practice
Routine breastfeeding assessment – for mother and baby
Infant-related breastfeeding issues – including care of mothers establishing breastfeeding when their infants are preterm and
Care of the late preterm baby in the maternity setting
Alternative methods of infant feeding when breastfeeding is not possible including infant formula feeding, donor milk and
Breast milk banks
Continuing breastfeeding including breastfeeding and sexuality and return to paid employment while continuing
Health professionals can access the Guidelines on the Department of Education and Early Childhood Development web page Breastfeeding Victoria.
Read related content from the Women's