Nipple tattoo clinic cuts waiting lists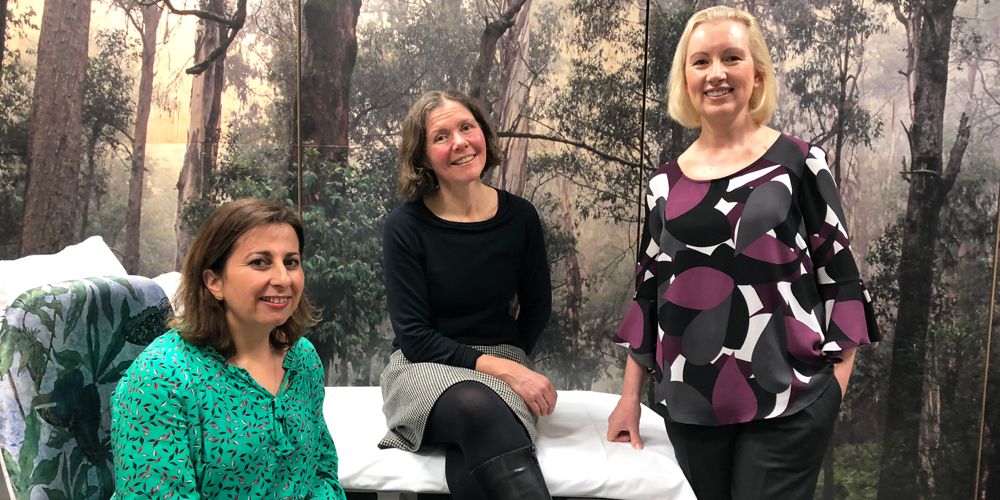 13 August 2018 | Cancer | Fundraising
The Women's breast care nurses are doubling as sensitive tattoo artists to help breast cancer patients take a key step in their recovery.
Since 2013, patients of the Women's and Royal Melbourne Hospital's Shared Breast Service have received the "finishing touch" to their breast and nipple reconstruction – a semi-permanent tattooed nipple and areola.
The clinic was the brainchild of the Women's breast plastic and reconstructive surgical service head Dean Trotter, who witnessed this nurse-led model of care while studying in England.
"Women coming in for a nipple tattoo have been through a lot – chemotherapy, radiation, a few operations. It's nice for them to come back to a welcoming environment and choose for themselves how they want the tattooing to be," Mr Trotter said.
"The fact that our clinic is run by the nurses is what makes it unique. The nurses are integral to the success of the service."
Thanks to the generosity of the Treasure Chest Charity, the Women's breast care nurses Monique Baldacchino and Clare Noonan, and the Royal Melbourne's wound care nurse Jenny Langdon completed their specialist nipple tattoo training in England – Monique in 2012 and Claire and Jenny in 2016 due to the growing demand for the procedure.
"We had a 15-18 month waiting list when Jenny and Claire joined but now women almost don't have to wait at all. Once they have healed from their reconstructive surgery we can book their appointment," Monique said.
Treasure Chest also funded the purchase of the initial equipment and a recent refurbishment of both the tattoo room and another counselling room, to offer patients an inviting, non-clinical looking space for this final touch. With forest wall art, lush chair coverings and wooden features, it almost feels more day spa than clinical hospital room.
The nurses take the time to properly support women as they choose the right pigment for their skin and desired size. The tattooing is applied over two sessions and is semi-permanent, so patients may come back every four-or-so years for a touch up.
When the patients' tattoos are complete, the nurses say they don't look down at their handiwork. "Women look in the mirror and I just watch their face," Monique said. "I look for their reaction. You either get lovely tears of joy or they're a bit unsure. The ones who are unsure often come back for their second appointment with a clearer idea of what they want."
Read more about the service, which now also encompasses breast cancer patients from the Peter MacCallum Cancer Centre, in the Herald Sun.