One in a million pregnancy: 10 years ago my babies would not have survived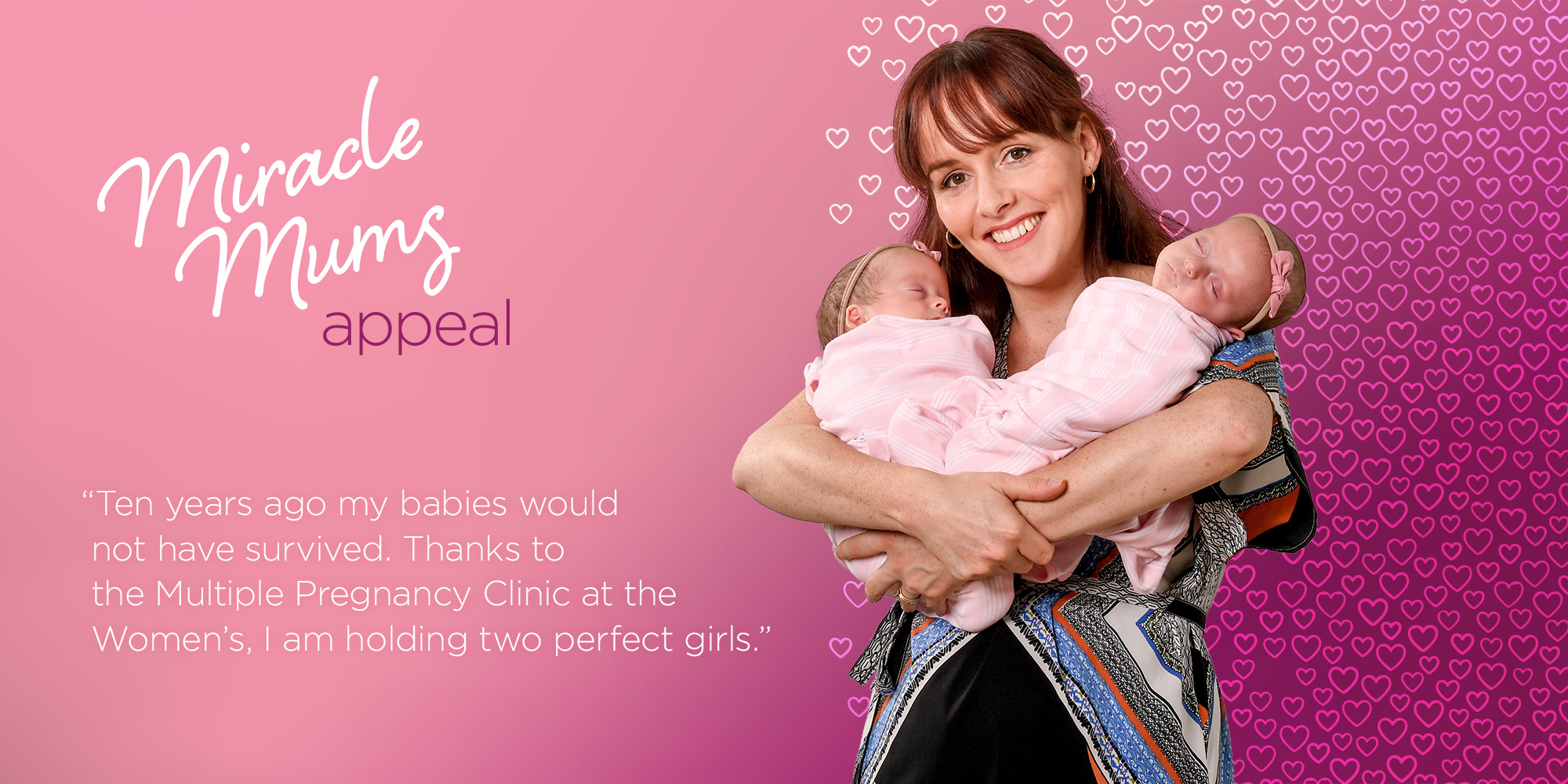 6 May 2017 | Fundraising | Pregnancy | Research and clinical trials
By Brianna Martino, miracle mum
My babies are miracles. Ten years ago they would not have survived. Thanks to the Multiple Pregnancy Clinic at the Women's and its world leading care, I am holding two perfect girls.
We were extremely shocked when we found out we were having twins. I kept on laughing nervously, so much so that the sonographer initially couldn't find the second heart beat. Then, at 13 weeks we found out it was an extremely high risk monochorionic monoamniotic (MCMA) pregnancy which meant that our babies were not only sharing one placenta but one sack. A one in 10,000 pregnancy. Suddenly, my babies were at high risk of a number of complications.
The next week I started bleeding and thought I was miscarrying. By some miracle it stopped but it would be the first in a long line of miracles.
My first visit to Dr Stephen Cole at the Women's Multiple Pregnancy Clinic* revealed that the babies were experiencing signs of early twin to twin syndrome. Instead of having their own network of blood vessels to supply blood, some of the vessels were connected, which meant blood flowed primarily to one baby, while the other missed out on vital nutrients. Ten years ago, this would have meant that one and likely both babies would miscarry. But Dr Cole was part of a group of doctors to set up the Victorian Fetal Therapy Service** allowing women like me to undergo pioneering in-utero laser surgery to cut the blood vessels connecting the two babies. At 18 weeks, the twin to twin syndrome became critical and I needed to have the surgery within 24 hours to save my girls. It was a success. A huge hurdle was overcome, but the roller coaster continued.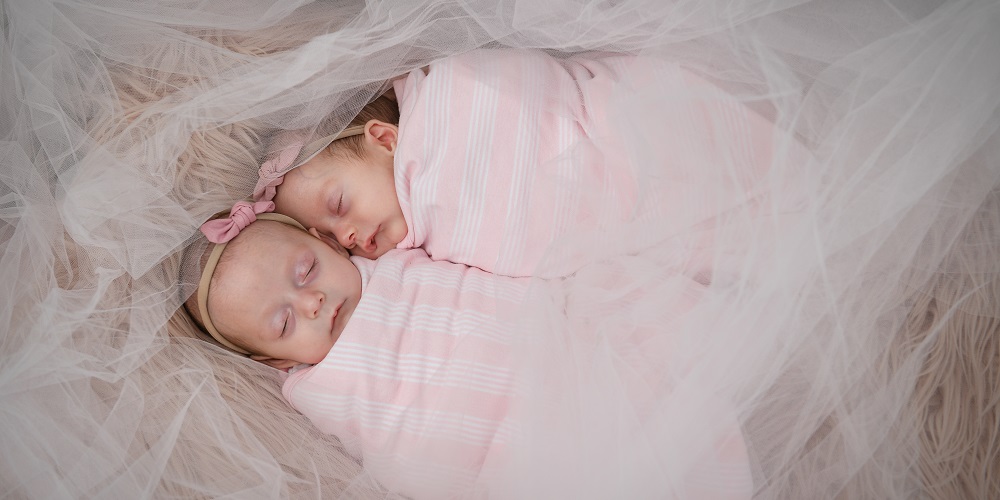 Support the Miracle Mums Appeal
Two weeks later, the Women's fetal cardiologist Dr Darren Hutchinson found that one baby had pulmonary valve stenosis and would require heart surgery soon after being born.
At 26 weeks I was admitted to the Women's long-stay ward. It was extremely difficult being away from my family, including my two little girls, an hour away in Geelong, but I knew I had to do what was best for my twins. They were big enough now to potentially survive if I needed an emergency delivery. I had many scans and the babies' heart beats were checked three times a day. Because my babies shared the same sack, they were knotting their umbilical cords as they made slow moving sumersaults in my womb.
Doctors and nurses kept a look out for any sign that the knotted cords were becoming so tight as to cut off all blood supply, which would mean they had to be delivered immediately. The nurses and doctors were so lovely and caring, some days, during the scans, they couldn't find both heartbeats straight away and they would have to bring the big ultrasound machine in and sit there for hours with me until they got the required results.
At exactly 32 weeks, I had a placental abruption and required an emergency caesarean and both my beautiful girls arrived, Estelle and Florence. They were rushed to the Women's neonatal intensive care unit (NICU) and required a little help breathing.
Estelle needed heart surgery, but at only 1kg in weight she was too small. Finally when she reached 2.2 kg in weight, although much smaller than the average new born, she had her heart surgery at the Royal Children's Hospital before returning to her sister at the Women's NICU. She may still need more surgery as she grows.
Amazingly, despite being born early and after everything they had been through, the girls spent just nine weeks in hospital.
I definitely feel like a miracle mum with miracle babies this Mother's Day. Please give to the Miracle Mums Appeal to help the Women's deliver more medical breakthroughs and so that more Victorian women can experience successful pregnancies.
* The Women's Multiple Pregnancy Clinic is Australia's first and largest clinic specialising in multiple pregnancies, bringing together the state's leading clinicians with experience in complex twin+ pregnancies.
**The Victorian Foetal Therapy Service is a partnership between Victoria's three biggest maternity hospitals: the Women's, Monash Health and the Mercy. It was the first specialist service of its type established in Australia. Dr Andrew Edwards from Monash Hospital performed Brianna's surgery.
---