Pilot program launched to support hospital shift workers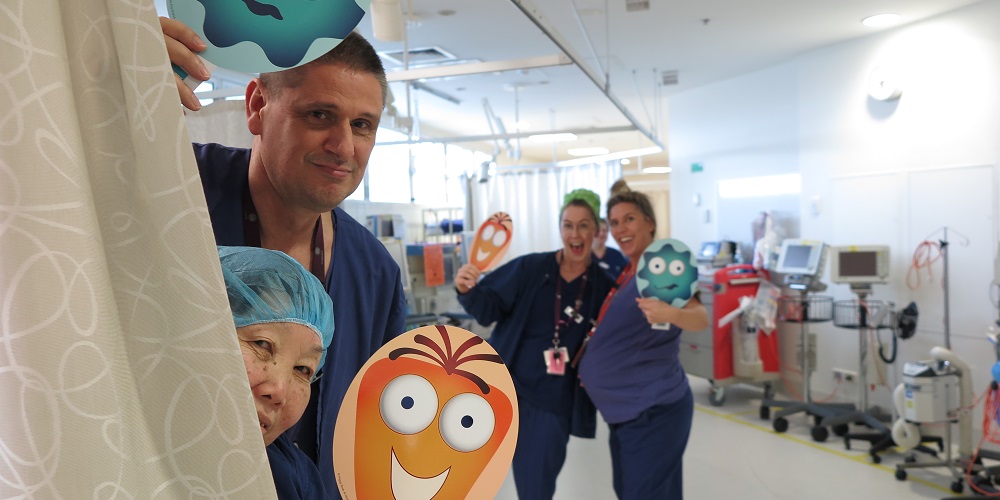 25 July 2017 | Events
More than 2,500 Victorian nurses and midwives will take part in an innovative pilot study aimed at improving the mental, emotional and physical health of shift workers caring for patients at the bedside.
The Royal Women's Hospital is leading the Happy People pilot program in partnership with ABC Commercial, which will be rolled out to nurses and midwives working at the Women's, Peter MacCallum Cancer Centre, Melbourne Health, the Ballarat Health Service and throughout parts of the Grampians Health Region.
Executive Director of Nursing and Midwifery, Adjunct Professor Tanya Farrell, who is leading the project, says hospitals are keen to identify new ways to assist nurses and midwives to manage their sleep, improve their moods and maintain their energy levels.
"Nurses and midwives provide such a key role to the health of Victorians and their own wellbeing is of upmost importance," she said.
"Their ever changing sleep patterns due to shift work can impact on their energy levels and overall health. Nurses and midwives are so good at caring for others we need to give them back some time and tools that will assist them in caring for themselves."
The Happy People program, which is funded by the Victorian Department of Health and Human Services, was launched by the Minister for Mental Health, the Hon Martin Foley MP today at the Women's.
"Having a healthy and energised workforce is crucial to attracting and retaining the best people to Victoria's health services," Minister Foley said. "Nurses and midwives contribute significantly to the wellbeing of Victorians – and the Happy People tool is one important way to help support them. We're proud to support this important initiative."
One of the nurses taking part in the pilot is Carmen Barry who works in the Women's theatre team helping patients undergoing surgery such as caesarean births or for a gynaecological condition.
"Working shifts has a huge impact, not only on my work, but my personal life," she said. "It is hard to sleep during the day, when I've done a night shift, and it is difficult to maintain a routine for exercise and catching up with friends and family when your work schedule changes from week to week. I hope this program will give me some great tools for boosting energy and improving sleep and mood, and act as a reminder to take time to care for myself."
ABC Commercial CEO Robert Patterson said that companies have realised that having happy, resilient and energised staff doesn't simply lead to a safer workplace, it boosts productivity and keeps people well longer.
"In today's landscape, it's not enough to engage employees in wellbeing programs, you have to be able to justify the investment," he said. "This has led to a growing appetite for evidence-based programs like Happy Body at Work, that provide positive results for participants and tangible outcomes for business, backed up with data and analytics."
The Happy People pilot program was developed by ABC Commercial and will be evaluated by Macquarie University.