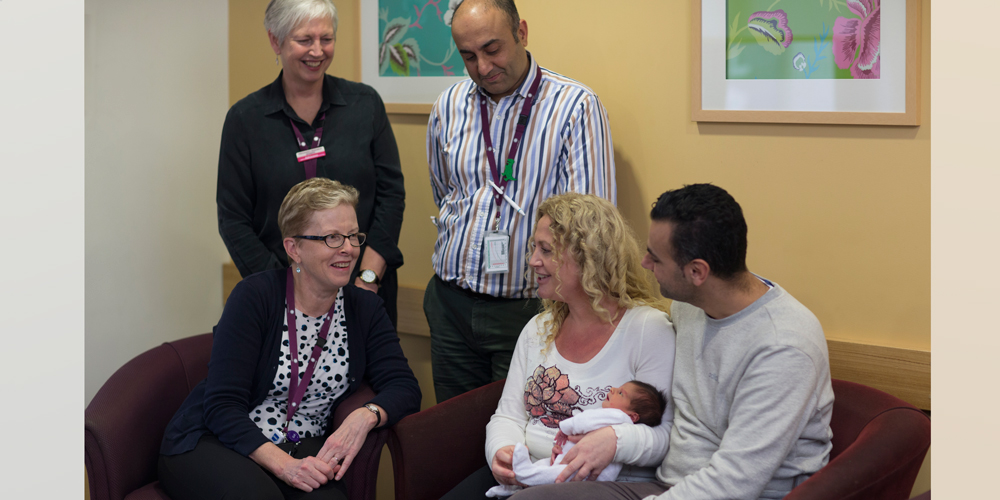 24 August 2016 | Research and clinical trials
The Women's Research Report 2015 was launched yesterday highlighting some of the hospital's groundbreaking research and clinical trials over the last year.
Launched by Parliamentary Secretary for Medical Research and Broadmeadows MP, Frank McGuire, the report highlighted work undertaken across nine research centres – Newborn, Infectious Diseases, Gynaecology, Cancer, Pregnancy, Mental Health, Midwifery and Maternity Services, Allied Health and Anaesthetics.
Director of Research at the Women's, Professor Peter Rogers said research was strongly embedded in the hospital, driven by patient outcomes.
"That makes us the best place to do medical research," Prof Rogers said.
In 2015, 3200 patients were recruited for 62 different clinical trials at the Women's across the nine research centres.
Collectively, the centres were awarded $12.3 million in competitive research grants, published 270 peer-reviewed scientific papers and supervised 41 students to complete their higher education studies in the 2015 year.
Visit the Research Report 2015 webpage for more information and to download a copy of the report.
Media contact
For more information contact the Women's Media Team on (03) 8345 2028 or (03) 8345 2921.
---
One gift to the Women's will benefit many Make a donation today