The 2017 Annual Memorial Service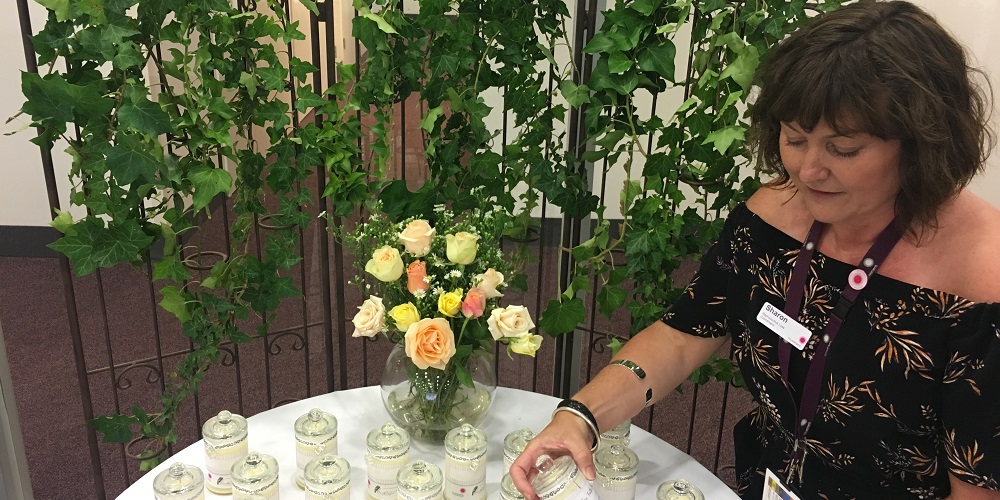 16 March 2017 | Events
Around 100 families and staff joined for a moving service last night to remember the babies who had died in the past year.
The Women's Annual Memorial Service, a tradition of more than 20 years, offers families grieving the loss of their unborn or newborn baby a chance to farewell and remember them.
Mother Dawn Faith Mackay, who lost her daughter Zinhle (Zizi) Grace in 2013, spoke at the memorial and said she hoped her words had offered comfort, hope and strength to all who had experienced a loss.
"For me, I really felt like such a failure and I felt betrayed by science and by my faith. I was scared that if I engaged with my loss I'd end up in a dark hole and never come out, but I learnt that it's ok to grieve," Mrs Mackay said.
Zizi was born at the Women's early on 13 February, 2013, just 23 weeks and five days old and weighing 588 grams. She passed away three months later on 17 May.
"I think we were the people who held their baby the earliest, three days after she was born. I got to hold her every day until she passed away.
"I want to thank all the staff for the tireless hours they spent and their willingness to support what we wanted. They gave me time with my kid and for that, I'm forever grateful."
Mrs Mackay, who now lives in Johannesburg with her husband Nic and their two-year-old son Lwandle, recently published a book detailing and reflecting on her journal entries she wrote while Zizi was in the Women's Neonatal Intensive Care Unit.
"Journaling was my saving grace. It helped me filter through what I was thinking," she said.
Coordinator of the Women's Reproductive Loss Service, Sharon Kirsopp, said that each family would experience grief differently and the memorial service was one way to help provide them and the staff who cared for their babies an opportunity to grieve together.
Each family who attended last night's service received a unique, personalised, hand-poured soy candle, kindly donated by the Emerikus Land Foundation – one for each baby lost. A bag of sunflower seeds and a beautifully painted remembrance stone was also given to siblings to remember their lost brother or sister. These were kindly donated by Seeds for Siblings.