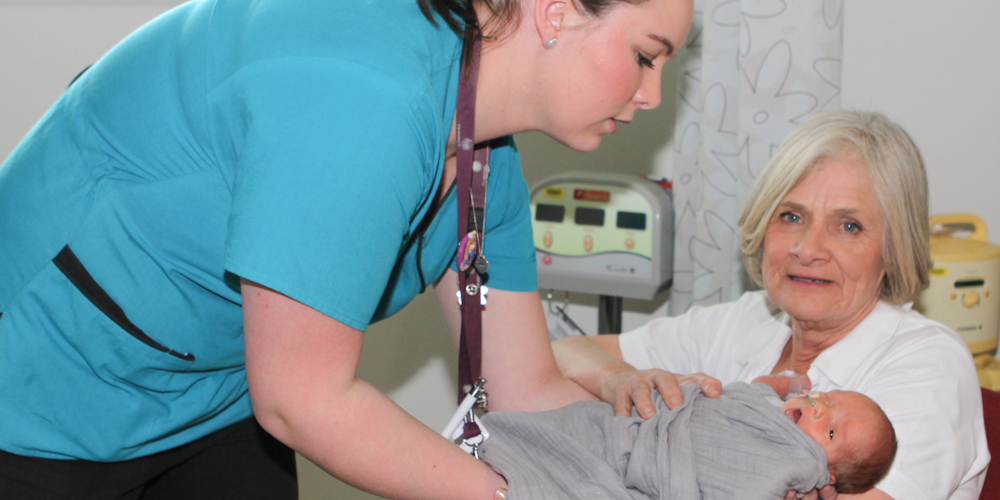 9 December 2013 | Media releases
The wife of former Victorian Premier John Cain is among a group of 'baby cuddlers' at the Royal Women's Hospital's neonatal intensive care unit.
Nancye Cain is one of the Cuddler Program volunteers who give up their own time to settle, comfort, play and cuddle babies when their parents are not able to.
The Cuddler Program began 18 years ago, and there is now a five year waiting list to join the team.
---
Media contact
For more information contact Krista Eleftheriou on (03) 8345 2028 or Michelle Carnovale on (03) 8345 2921.
---
One gift to the Women's will benefit many Make a donation today