The Women's launches 2016 Research Report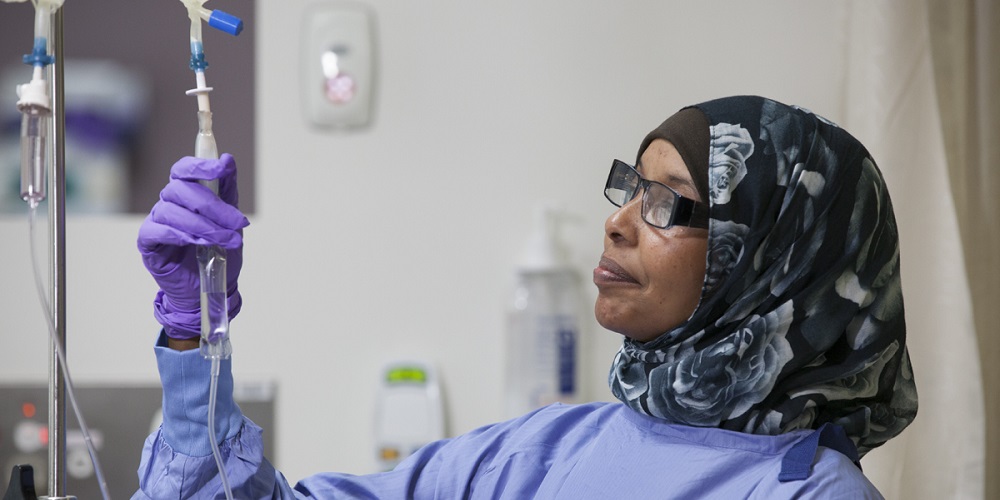 16 June 2017 | Research and clinical trials
A then-and-now snapshot of research achievements at the Royal Women's Hospital is the centrepiece of the 2016 Research Report.
Celebrating medical research breakthroughs and milestones to mark last year's 160th anniversary of the hospital, the report highlights achievements such as Associate Professor Orla McNally's current work on how ovarian cancer outsmarts chemotherapy, juxtaposed with the Women's co-founder Dr Richard Tracy's first successful surgery to treat ovarian cancer in 1864.
"The identification of four sub-types of ovarian cancer was a first step which helped us understand that it is a whole group of diseases," Assoc. Prof McNally said.
"We've then been able to focus our research on why so many women have a good initial response to chemotherapy, but when it recurs, they don't have a similarly good response again."
The Australian Ovarian Cancer Study, of which the Women's is a collaborator, revealed at least four key mechanisms by which initially vulnerable ovarian cancers go through genetic changes and become resistant to common chemotherapy. These mechanisms include cancer cells repairing damaged DNA, the 'hijacking' of a genetic switch that redirects chemotherapy drugs and a reshaping of the molecular structure of the cancer that blocks the chemotherapy from reaching the tumour.
Assoc. Prof McNally said the understanding of ovarian cancer had dramatically changed over the past decade. "We wouldn't have gotten this far in our understanding without women consenting to be part of clinical trials," she said.
"We believe that all women do better when research is taking place. The key is to individualise treatment to provide patient-centred care."
Launching the 2016 Research Report: Changing Outcomes Changing Lives, the Women's Chief Medical Officer Dr Mark Garwood said the Women's has been at the forefront of advancing women's healthcare through research from its earliest days.
"As a tertiary centre and a teaching hospital, research is a critical part of what we do at the Women's," Dr Garwood said
"The work undertaken across our ten research centres is translated directly to our clinical practice and enhances our capacity to deliver world-class health care to every woman and newborn under our roof.
"I'd like to acknowledge the enormous contribution the Women's researchers make to the Australian and global community and salute their extraordinary, and often lifetime, commitment to their field of expertise."
The Royal Women's Hospital Research Report 2016 snapshot
255 publications
$14.1 million awarded in research grants
$7.5 million awarded in NHMRC grants
59 clinical trials conducted
2580 patients recruited
82 research students engaged in projects
Media contact
For more information contact the Women's Media Team on (03) 8345 2028 or (03) 8345 2921.
---
One gift to the Women's will benefit many Make a donation today