The Women's recognised for its commitment to breastfeeding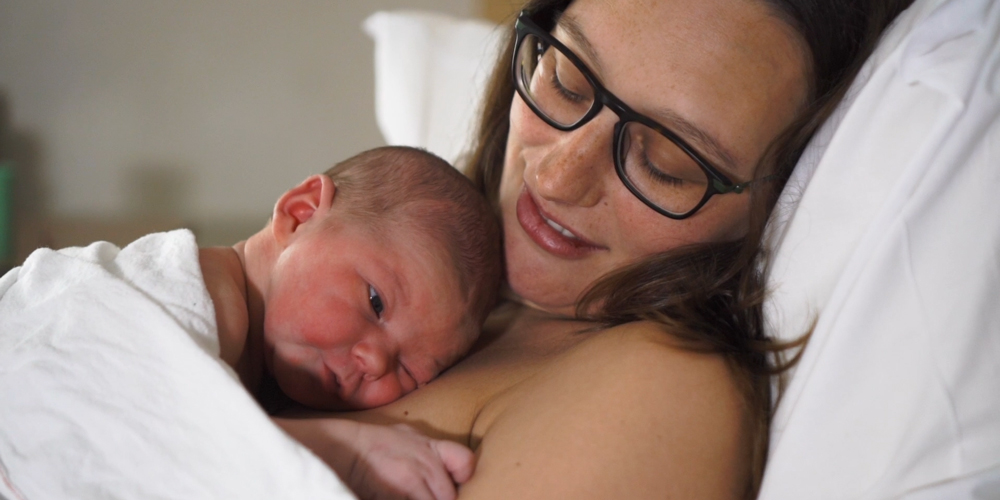 25 October 2019 | Pregnancy and newborns
External assessors from the Baby Friendly Health Initiative (BFHI) have praised the Royal Women's Hospital for its efforts to promote, encourage and support breastfeeding and have accredited the hospital for the 25th year running.
The accreditation means the Women's has passed a rigorous assessment by the BFHI, involving a full appraisal of hospital practices and interviews with staff and patients to see the hospital's commitment to breastfeeding.
The BFHI assessors said the Women's 'deserves this recognition for [its] continuing commitment to women and families in [the] region'.
The Women's now holds the record for the longest-standing accreditation from the BFHI.
The Women's Clinical Midwife and Senior Lactation Consultant, Anita Moorhead, has been leading this work and said that to meet all the criteria, the whole hospital has to work together.
"Helping mothers achieve their breastfeeding goals is an absolute priority for us at the Women's. To be recognised by external assessors for our long-standing commitment to this cause is an honour," said Anita.
"In a hospital as big as ours, a BFHI assessment is no mean feat and getting every staff and volunteer on board takes time and effort. While BFHI practices are firmly embedded in our routine care, we can't rest on our laurels – we are always striving to improve and provide the best care for women and newborns. That's what the assessors look for and that's what they were able to see during their time here."
Chief Executive Officer Dr Sue Matthews added her congratulations to staff involved.
"The Women's was the first public hospital in Australia to be BFHI accredited, and to now be the longest accredited hospital in the country shows our unwavering commitment to the health of mothers and babies," said Dr Matthews.
"I'd like to give huge congratulations to everyone involved, this is a great achievement for the Women's."
What is the Baby Friendly Health Initiative?
The Baby Friendly Hospital/Health Initiative (BFHI) was developed by the World Health Organisation (WHO) and UNICEF in 1990 and since then has been successfully introduced into over 15,000 facilities in 134 countries. UNICEF has passed the governance of the BFHI to the Australian College of Midwives, and the ACM do the assessments throughout Australia.
The role of the BFHI is to protect, promote and support breastfeeding. By a set of standards that ensure all mothers and babies receive appropriate support and contemporary information in both the antenatal and postnatal period regarding infant feeding.
What is the assessment criteria?
The assessment is based around the recommended Ten Steps to Successful Breastfeeding. It involved assessing things like how a hospital trains its staff, how it advises women on breastfeeding before they have their baby, having mother and baby in skin-to-skin contact after birth, and more.