The Women's wins Large Health Service of the Year award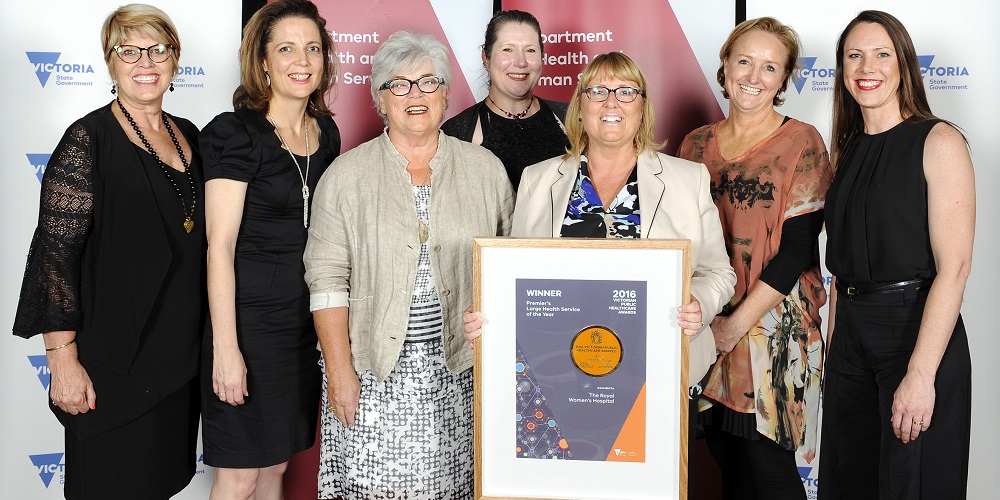 13 December 2016 | Events
The Women's has been named the Premier's Large Health Service of the Year at the Victorian Public Healthcare Awards.
CEO Dr Sue Matthews said it was a proud moment for the hospital and recognised the efforts of staff in providing exceptional care to patients and world-leading research.
"We often refer to the Women's as a 'special place' and this award means others also recognise the special work we do to improve the health and wellbeing of the thousands of women and newborns who come into our care each year," Dr Matthews said.
The Women's is a leader in women's, pregnancy and newborn health, focussing not only on research and care but also building capacity in other healthcare providers across the state.
Among our achievements in the hospital's 160th year, have been:
In the past year:
9300 babies were born
1700 babies received treatment in our neonatal intensive care unit
83,147 women were cared for in our hospitals
200,000 women attended outpatient appointments
250 volunteers delivered 11,000 hours of work
Our researchers:
Published 270 papers in international peer reviewed journals
Undertook 62 clinical trials
Media contact
For more information contact the Women's Media Team on (03) 8345 2028 or (03) 8345 2921.
---
One gift to the Women's will benefit many Make a donation today