Volunteers needed for Women's Emergency Centre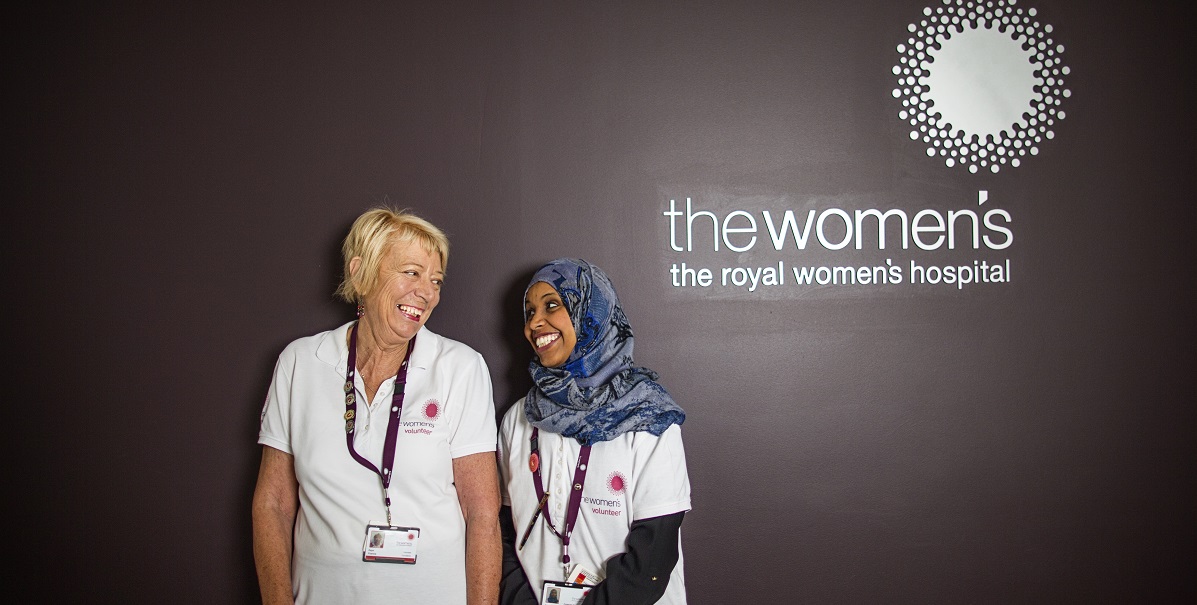 2 October 2019 |
Recruitment is underway for 25 volunteers to give 4 hours of their week to support women and their families attending the Emergency Care centre at the Royal Women's Hospital.
Every day more than 70 patients attend the emergency centre and the volunteers will work alongside our staff to provide a warm and compassionate welcome.
The Women's already has 115 volunteers who are an integral part of the hospital community, complementing the clinical services we provide, enhancing the experience of patients and enriching the quality of hospital life.
Niamh Condren manages the Women's Volunteer Program and says the recruitment drive is an exciting development in the suite of volunteering opportunities.
"Volunteers at the Women's help create exceptional experiences for women and their families, offering their skills and energy where and when it is needed most," she said.
"Our Emergency Care centre really is the frontline of patient care, providing immediate assessment and intervention for women experiencing acute obstetric and gynaecological issues. While our amazing staff provide vital medical care, we believe that a friendly face to guide patients to where they need to be and an offer of water or food could make all the difference. And that's where our volunteers come in.
"The key things we look for in prospective volunteers are empathy, generosity, enthusiasm and knowledge about the hospital, and alignment to our values. But we'll provide extensive orientation and training to our new volunteers, ensuring they are well prepared to undertake this important role.
"We are so proud of the impact that our volunteers have around the hospital, and we are excited to be growing our community."