Women given opportunity to disclose family violence at pregnancy clinic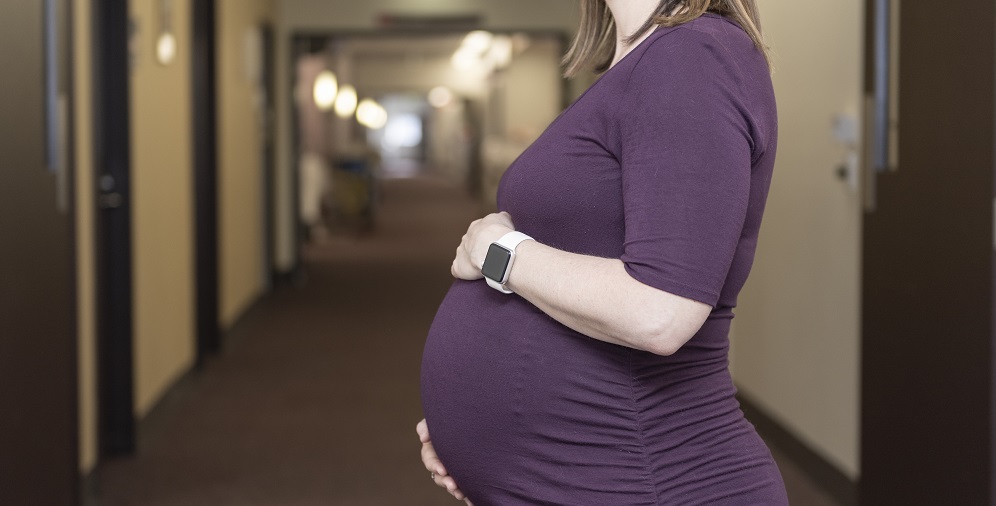 9 December 2019 |
A new way of identifying women who are experiencing family violence is now standard practice at the Royal Women's Hospital.
Pregnant women are now screened during their antenatal appointments, with six per cent of women disclosing family violence experience during the eight-week trial.
More than 200 women filled out a questionnaire asking if they felt afraid, controlled, threatened or physically hurt, and whether they would like help.
Current research shows family violence can begin or get worse during pregnancy and its impacts are associated with higher risk of premature birth and low birth weight of the baby.
The trial results come on the final day of the United Nations' annual 16 Days of Activism Against Gender-Based Violence – a campaign actively supported by the hospital.
The Women's is the only hospital in Australia to have a research centre dedicated to the prevention of family violence. Research centre director, Professor Kelsey Hegarty, said while the antenatal screening approach represented a major change, it had been put into practice seamlessly.
"In a public hospital where we are seeing nearly 9,000 pregnant women every year, the Women's has an important role to play in identifying and responding to family violence," said Professor Hegarty.
"Abuse and violence affects the health and well-being of all members of the family, so early engagement can play a part in preventing family violence. Women want to be asked in a non-judgemental way and will tell health professionals about their safety as they trust them.
"Midwives are giving us positive feedback on the new screening tool, with one saying that she's referred more women to further support with the screening tool. And that's the point: for the six per cent that disclosed their experience, they were able to be supported by health professionals during their pregnancy and beyond."
The Women's Chief Executive Officer, Dr Sue Matthews, said providing women with this opportunity to disclose experience of family violence is now an essential part of the care the hospital provides.
"The impact of family violence in Australia is widely known – one in six women has experienced physical or sexual violence by a current or ex-partner, and the burden on the health of each of those women is huge.
"The Women's is dedicated to raising our voice to help our community understand the very real health issue of violence against women and girls, and during the 16 Days campaign, that is what we have and will be doing.
"We are pleased that the Royal Commission into Family Violence has prompted screening pregnant women state-wide. This has given us the opportunity to learn more about the women we see and what processes are needed within a hospital setting to ensure we are supporting them fully."