World-first study at the Women's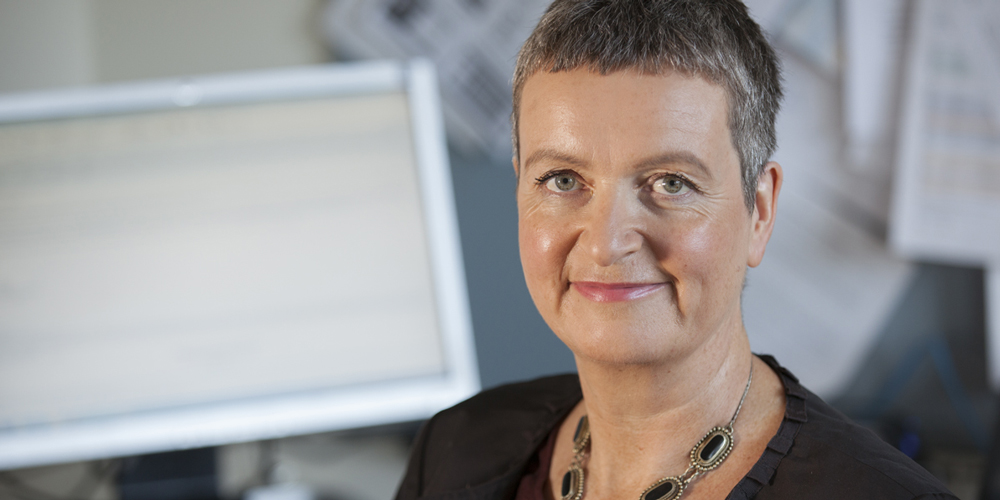 22 May 2014 | Cancer | Research and clinical trials
In young women identified with the BRCA1 or 2 gene mutation – like actor Angelina Jolie – risk-reducing surgery to remove normal fallopian tubes and ovaries can be a lifesaver. But it also comes at a cost.
It will significantly reduce the risk of ovarian and breast cancer, but it will also start menopause, end fertility and, for many young women, trigger severe sexual dysfunction.
In the world-first study a team, led by Professor Martha Hickey from the Women's, is investigating the benefits and harm of risk reducing surgery,
The study, called Women's Health After surgical Menopause (WHAM), will look at the impact on health, in particular sexual function, bone density, heart risk and the severity of menopause symptoms. The study will involve 210 Australian women aged between 18-50.
Prof Hickey said the number of high-risk women identified in Australia with the gene mutations was growing and around 75 per cent would decide to have surgery.
"The surgery reduces fear of cancer in high risk women," Prof Hickey said. "(But) there is still very little information available to help women make an informed decision about having their ovaries removed.
"Women want to know, first hand, what to expect following surgery and that is the aim of this study. WHAM will help us provide accurate, evidence-based advice to help women make an informed choice."
The removal of normal fallopian tubes and ovaries in a woman who carries the BRCA1 or 2 gene mutation reduces her ovarian cancer risk by over 80 per cent and her breast cancer risk by up to 50 per cent
Prof Hickey said Oophorectomy, the removal of ovaries, was a common procedure in Australia and other countries.
"(But) there are very few good quality studies on the benefits or harms of removing normal ovaries at the time of hysterectomy," Prof Hickey said.
"And relatively little is known about the implications of risk-reducing surgery for menopausal symptoms, quality of life, sexual function and bone health in premenopausal women."
Prof Hickey said risk reducing surgery also had an impact on fertility. "So young women are being asked to make the decision while at the same time accepting an end to their ability to conceive a child. That can be a very difficult decision."
Prof Hickey said she wanted to investigate if menopausal symptoms were more severe and long-lasting following surgical menopause, because this had significant implications for a woman's long-term health and quality of life.
"Little is known about the impact on quality of life, wellbeing and sexual function," she said. "While we know it reduces fear of cancer, our early studies show that nearly half of all young women have persistent and severe sexual dysfunction following surgery.
"We need to understand the impact so that we can help better manage this."
The WHAM study will compare the results from two groups – one of 110 women aged between 18-45 years identified with the gene mutations and the other a control group.
Prof Hickey said the information gathered from the control group would help clinicians in the future offer accurate and evidence based advice to women who were struggling with the decision about whether to have their ovaries removed or not.
Principal investigators of the WHAM study also include Dr Gillian Mitchell from the Familial Cancer Centre at the Peter MacCallum, Professor John Wark from the Royal Melbourne Hospital and Dr Mary-Ann Davey from La Trobe University.
Prof Hickey said the WHAM study was now recruiting women for both groups. For more information please call 8345 3719 or email gynaecology.research@thewomens.org.au