World leaders in cervical cancer screening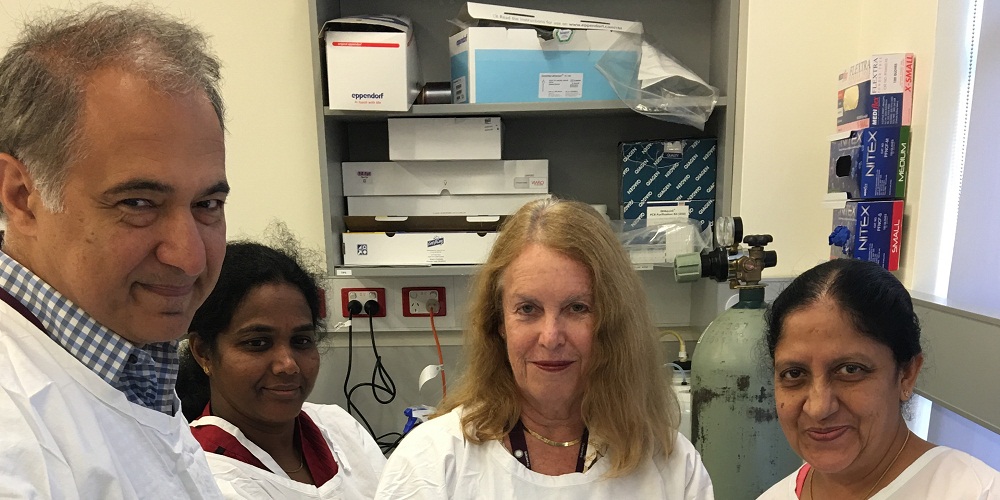 9 March 2016 | Cancer | Gynaecology | Pregnancy | Research and clinical trials
This week the Women's has been hosting a study tour for experts from Sri Lanka's Family Health Bureau and Ministry of Health who are keen to investigate alternative approaches in cervical cancer screening.
Cervical cancer is the second most deadly cancer of women in Sri Lanka.
The Centre for Women's Infectious Diseases is the WHO reference laboratory for human papillomavirus (HPV) for the Western Pacific Region. The Sri Lankan study is being funded by the World Bank.
Professor Suzanne Garland, who is Director of Microbiological Research and Head of Clinical Microbiology and Infectious Diseases at the Women's, was asked to share the latest techniques for HPV DNA screening for cervical cancer.
HPV DNA screening is less subjective, and more accurate than cervical cytology (Pap smear), a test which was first described in 1928 by Dr Papanicolaou. Whilst it has stood the test of time, countries are looking at the more objective HPV DNA for screening.
This type of screening may diagnose cervical cancer earlier and more accurately in women.
Prof Garland said Australia would introduce HPV DNA screening in place of cervical cytology as a primary screen from 1 May in 2017. Sri Lanka is now evaluating DNA screening, rather than cytology as although the program has started, coverage of the target population has been slow.
The group included Dr Nethanjalie Mapitigama, the National Program Manager, Gender and Women's Health; Dr Ramani Punchihewa, a consultant cyto/histopathologist and Dr Hemantha Beneragama, Director of Maternal and Child Health at the Family Health Bureau in Colombo, Sri Lanka.
The Centre for Women's Infectious Diseases conducts clinical research, as well as cutting edge molecular diagnostics.