FLAMINGO: Assessing use of a lactate test to help reduce caesarean sections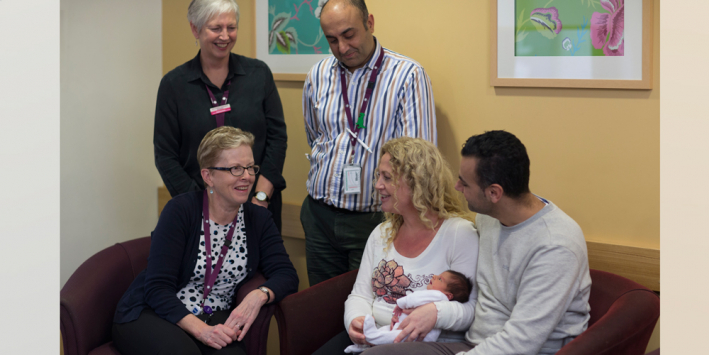 FLAMINGO: Assessing if fetal scalp-blood lactate measurements can reduce caesarean sections during labour
Pregnancy Research Centre: Professor Christine East, Professor Shaun Brennecke, Dr Omar Kamlin and Dr Mary-Ann Davey
Funded by an NHMRC grant, this world-first study addresses the epidemic of caesarean sections currently performed in Australia and overseas.
Although many caesarean sections are performed because of concerns about fetal welfare during labour, the majority of babies are, in fact, fit and well at birth, meaning that the operation, with its inherent short and long-term risks, could have been avoided, without compromising the baby's health.
To potentially help minimise these possibly unnecessary caesarean sections, in this study, babies with a non-reassuring heart rate recording during labour will have a blood test to measure lactate as a way of assessing their health. The caesarean section rate in this group will be compared with a control group in which the decision for caesarean section is based upon the assessment of the fetal heart rate recording, without recourse to a fetal scalp blood lactate measurement. This will then determine whether having a lactate test makes a difference to the number of women having caesarean births.