Reducing hot flushes after breast cancer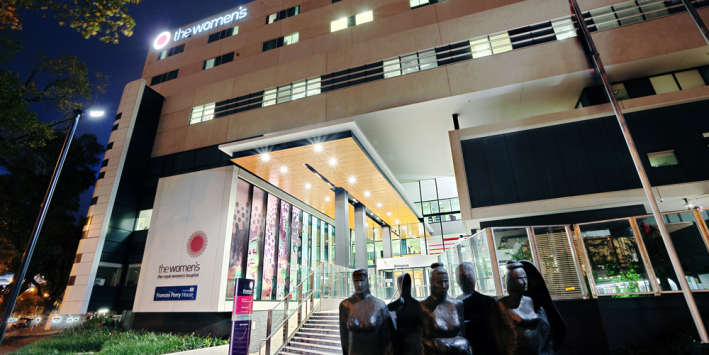 A new drug called Q-122 is currently being developed for the treatment of hot flushes and night sweats in breast cancer survivors undergoing endocrine therapy.
Recruitment is underway for the phase two trial in 18 sites across the US, Australia and New Zealand. The Royal Women's Hospital is one of the Australian sites participating.
QUE Oncology, the company behind the drug program, have safely administered Q-122 to over 60 patients and healthy volunteers in earlier trials.
The aim of this study is to further assess the effectiveness of Q-122 for women experiencing hot flushes and/or night sweats while on tamoxifen or aromatase inhibitor therapy.
Hot flushes and night sweats are the hallmark of menopause and are due to the drop in estrogen at menopause. As tamoxifen and aromatase inhibitors block estrogen production these medications can either cause or increase the frequency and severity of hot flushes and night sweats. Standard therapy for hot flushes and night sweats is hormone replacement therapy; however, this is considered unsafe for women who have had breast cancer as it can increase the risk of the cancer returning. Q-122 is not a hormone and does not act on hormone receptors.
For this study the Women's will recruit women who are breast cancer survivors on aromatase inhibitor therapy (anastrozole, letrozole, exmestane) or tamoxifen. Half of the women will use active medication and half will be the control group using placebo (inactive medication).
Women will need to be able to:
attend 6 visits over 9-10 weeks at The Royal Women's hospital in Parkville
have blood taken and provide a urine sample at each visit
have an ECG at the beginning and end of the study
answer questionnaires at some visits
record your hot flushes/night sweats and fill in an electronic diary at home twice per day
For each visit participants will receive either free parking and a $40 gift card or a $50 gift card for travel and meals reimbursement.
This research study is being conducted, sponsored, and funded by QUE Oncology Pty Limited. The study has been approved by Central Adelaide Local Health Network Human Research Ethics Committee and the Royal Women's Hospital Governance.
If you would like more information, please contact the Clinical Trials Coordinator, Gynaecology Research Centre, the Women's.