Allied health research - 2019 highlights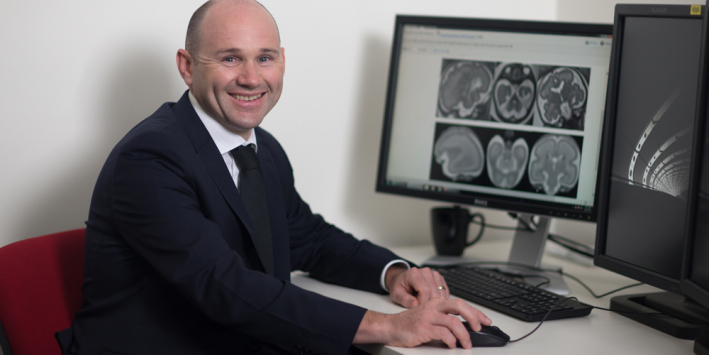 Study captures reasons behind parental refusal on immunisation
Lead researcher: Christine Gilmartin
Some new parents are declining their baby's Hepatitis B virus birth-dose immunisation due to misconceptions around safety, a study shows. Of the 1574 eligible infants born at the Women's during the study period, under 9 per cent did not receive their Hepatitis B virus birth-dose immunisation due to refusal by their parents.
The most common reasons cited by parents included:
having a preference for immunisation of Hepatitis B only at two, four and six months of age (57 per cent)
feeling their baby was 'too young' (56 per cent)
perceiving a low risk of contracting Hepatitis B (45 per cent)
fear of 'overloading' the baby's immune system (43 per cent)
concern about risk of a serious side-effect (35 per cent).
Research Pharmacist Christine Gilmartin said the birth-dose is critical to protecting infants from Hepatitis B at this vulnerable period in their lives – from birth to two months, when the next immunisation is due.
"The vast majority of us know that immunisations are hugely important health interventions, particularly when it comes to protecting the health of babies and children, who are most vulnerable. But we also know that misinformation can persist," she said.
The study revealed that parents consulted multiple information sources before making their decision. The predominant information sources consulted were general practitioners or nurses/midwives (43 per cent), the internet/media (34 per cent) and family and friends (27 per cent).
"While we are pleased to see that health professionals were reported as the predominant source of information for immunisation advice, the results also show that over a quarter of parents declining the birth-dose had sought information from family or friends, and over a third had consulted the internet or media," Ms Gilmartin said.
"The good news is that from this research we know more about the specific fears parents have about this particular early life immunisation and we can work towards addressing them."

Vicarious trauma and the health professional
Lead researcher: Christina Coldebella
A study into the experience of vicarious trauma by social workers has revealed that more than half are personally impacted by distressing situations encountered at work.
Vicarious trauma, where people absorb a portion of trauma to which they are exposed, is a normal response, typically experienced by healthcare workers who have an empathetic orientation and deal with high numbers of people in distress.
In addition to situations like bereavement, there has been an increase in health professionals recognising and responding to family violence which is thought to be a contributing factor to vicarious trauma.
Social workers are particularly affected and 40 people from this group at the Women's responded to a survey to help understand and alleviate the impact of vicarious trauma on healthcare professionals.
One-third (33 per cent) of those surveyed said they are mildly to moderately affected by vicarious trauma, while 53 per cent said they were exposed to a large or overwhelming amount of trauma.
Encouragingly, two in three staff (68 per cent) said they feel supported at work, however, they would welcome additional coping mechanisms.
Social worker Christina Coldebella said, "We have gained important baseline knowledge about the incidence and impact of vicarious trauma among the social worker population and these are learnings which can be applied to the wider healthcare workforce."
"Our focus now is on designing appropriate models of support spanning self-care, information sessions and support groups for wider hospital staff," she added.