Family violence prevention research - 2022 highlights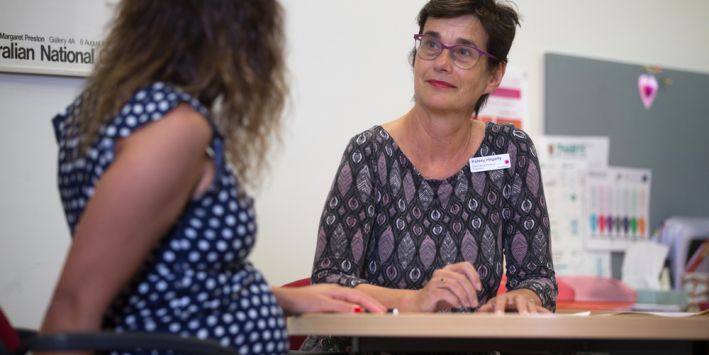 Understanding the stigma of family, domestic and sexual violence
Researchers: Dr Surriya Baloch, Professor Kelsey Hegarty, Dr Elizabeth McLindon
Healthcare providers are in a unique position to identify and respond to family, domestic and sexual violence faced by South Asian women, but they confront many barriers.
These barriers include a lack of understanding about the culture, social context and perspectives of their South Asian women patients.
Family, domestic and sexual violence is often considered a private issue by victims, who fear judgement, shame and family dishonour if they reveal abuse when they access healthcare.
The Women's conducted a series of eight studies that included 229 doctors, nurses, midwives, medical students and health workers from Pakistan, India and Sri Lanka, using medical databases that generated 6,685 results.
The research aimed to identify strategies for reducing family, domestic and sexual violence and improving the health and wellbeing of South Asian women living in Australia and South Asia (Pakistan, India, Bangladesh, Nepal, Bhutan, Sri Lanka and Maldives).
Lead Researcher Dr Surriya Baloch said the qualitative research underlined the risks to personal safety faced by healthcare providers who intervene in South Asian family, domestic and sexual violence cases.
Some revealed they had been targeted by survivor families.
"The study provides us with an understanding of the complexity of sociocultural factors associated with identification and response to family, domestic and sexual violence against these women," Dr Baloch said.
Professor Hegarty said the stigma associated with abuse can often mask family, domestic and sexual violence, but "antenatal healthcare workers in particular are vital in identifying and supporting survivors".
"Our research will help to find innovative solutions for strengthening antenatal screening for family violence," Professor Hegarty said.
A second systematic review is underway. It has found that South Asian family, domestic and sexual violence survivors want to be understood by their healthcare providers so they can seek help.
Understanding family violence among health professionals: health implications and polyvictimisation experiences
Researchers: Dr Elizabeth McLindon, Professor Kelsey Hegarty, A/Professor Kristin Diemer
Family, domestic and sexual violence is a major health and social issue in Australia. It affects people of all ages and walks of life, predominantly women and children, and is associated with a range of harms.
Nurses and midwives are often on the frontlines responding to family, domestic and sexual violence and trauma, but as a gendered profession they are also at risk of experiencing it themselves.
The Australian Nursing and Midwifery Federation (Victorian Branch) awarded a grant to Centre for Family Violence Prevention researchers for a study involving 11,451 Victorian nurses, midwives and carers.
A cross-sectional survey investigated the prevalence and impacts of family, domestic and sexual violence.
You can read the study reports on the Centre of Research Excellence Safer Families website: The Health, Wellbeing & Relationships project.
"Our survey found that family violence, including child abuse and intimate partner violence, was common in the lives of nurse participants," Lead Researcher Dr Elizabeth McLindon said.
"Furthermore, on every measure of health and wellbeing, survivor nurse participants reported worse health than their colleagues who had not experienced violence."
The survey indicated that family, domestic and sexual violence had affected survivor participants at work in several ways – including having to take leave; working while injured, distracted or unwell; and in some cases being abused while at work.
"This research indicates the importance of greater awareness about the prevalence and impact of family violence against nurses and midwives and the need to strengthen resources and supports in the workplace for survivors," Dr McLindon said.