Family violence prevention research - highlights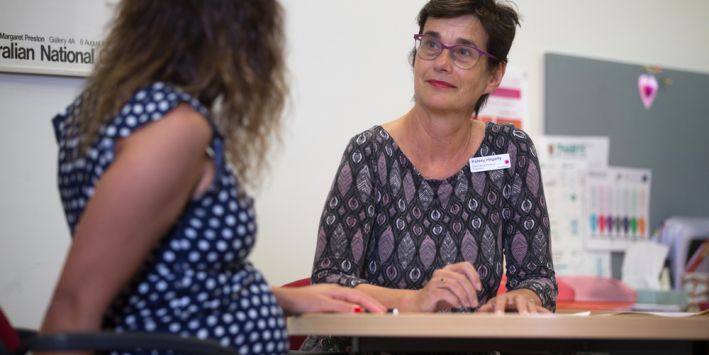 2019 highlights
Auditing hospital responses to family violence
Lead researcher: Professor Kelsey Hegarty
Since Australia's first Royal Commission into Family Violence was completed in 2015, more than 150 of the Victorian commission's 227 recommendations have been implemented.
With the Women's successfully leading the rollout of one of the recommendations – developing and implementing a whole-of-hospital model for responding to family violence – it has now commenced The SAFE project (System Audit for Family violencE) to help evaluate the initiative.
"It's fantastic that 88 Victorian hospitals have implemented the Strengthening Hospital Responses to Family Violence (SHRFV) initiative," said Professor Kelsey Hegarty, Director of the Centre for Family Violence Prevention and Lead Researcher on the SAFE project.
"We're now keen to understand what hospital responses most effectively assist women and their children to live a life free from violence."
The SAFE project is using a System Audit Tool to build the evidence base for how health services are effectively implementing system change.
"We will use the audit findings to ensure patient, staff and organisational practice and systems are enhanced to effectively identify and respond to victim survivors of family violence," said Elly Taylor, co-researcher and SAFE Project Manager.
Findings at the Women's will inform the rollout of the System Audit Tool across the 17 other Victorian hospital and health services that are participating in the SAFE project.
"Ultimately, we want to reduce the burden of ill health for patients and hospital staff who experience family violence by improving practice through feedback," said Professor Hegarty.

Relationships key to antenatal screening program
Lead researcher: Professor Kelsey Hegarty
Pregnancy can be a risk factor for the onset and escalation of family violence, which is why routine screening in healthcare settings is important.
Over the course of an eight-week trial in 2019, six per cent of pregnant women disclosed family violence experience during their antenatal appointments at the Women's.
Lead Researcher and Director of the Centre for Family Violence Prevention, Professor Kelsey Hegarty said wider research drawing on the experiences of women and practitioners in six antenatal hospital clinics across Victoria and New South Wales provides an evidence base for ways to improve practices to identify – and respond – to family violence in complex healthcare settings.
"Routine screening provides a crucial opportunity for early engagement with women to improve safety and wellbeing and it is critical that we ensure effective screening and response for family violence," she said.
"The research is showing how we relate to and build relationships with women is the key. If we expect women to tell us sensitive information, we need to be open with them and show kindness and empathy in our responses."
'Sustainability of identification and response to domestic violence in antenatal care: The SUSTAIN Study' will publish its findings in 2020. It will include an evidence-based framework and screening model that can be used in all health settings to better implement sustainable family violence practices into their antenatal services.
The project has also produced practical guidelines offering scripts for midwives, obstetricians, social workers and GPs who are providing services to pregnant women.