Gynaecology research - 2018 highlights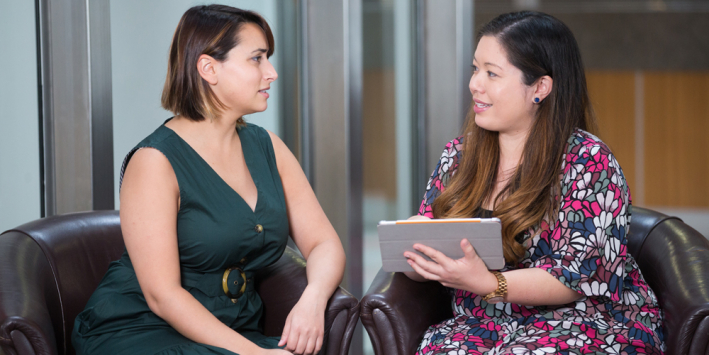 New decision aid tool helps women improve knowledge of elective egg freezing
Lead researchers: Dr Michelle Peate and Professor Martha Hickey
The prevalence of age-related infertility has risen sharply in Australia due to a growing trend for women to delay starting a family until their early thirties or later.
Advances in technology and legislation mean that women can elect to freeze their eggs in the hope of deferring pregnancy, and uptake of this option is on the rise. However, the procedure is costly, and there is no guarantee of success.
A three-part study of Australian women aged 18 to 45 years who were interested in egg freezing firstly sought to gather insights on their understanding of the elective process, before piloting a new decision aid tool.
The initial phase involving over 350 women explored what they understood about egg freezing and whether they wanted more information and support.
Almost all women (95 per cent) felt that being informed about egg freezing was important yet four in five (80 per cent) were uncertain about what to do.
"Most sources of information are not comprehensive. They try to give a simple overview, and don't answer the questions that matter most, or don't answer in enough detail," said one woman.
In the second stage, almost 30 women reviewed a newly developed decision aid tool for elective egg freezing, providing feedback about its usefulness and relevance.
The study revealed that not only do women want support around their decision making, they also want the information to be personalised for them. The final stage of our study will help to achieve this by providing a full evaluation of the tool we've developed," said one of the lead researchers, Dr Michelle Peate.
Endometrial scratching before in vitro fertilization did not result in higher birth rates
Lead researcher: Dr Wan Teh
A significant international study has revealed there is a lack of evidence to support the effectiveness of endometrial scratching before in vitro fertilization (IVF), despite it being a common technique used to improve the likelihood of pregnancy.
Endometrial scratching involves taking a biopsy of the lining of the uterus (endometrium). This technique is proposed to facilitate embryo implantation and increase the probability of pregnancy in women undergoing IVF.
The international study was a randomised controlled trial of women undergoing IVF and sought to assess if endometrial scratching was effective at increasing birth rates. Of the 1,364 women in the study, 690 underwent endometrial scratching and 674 received no treatment (control group).
The frequency of live birth was 26.1 per cent in both the endometrial-scratch group and the control group. There were no significant between-group differences in the rates of ongoing pregnancy, clinical pregnancy, multiple pregnancy, ectopic pregnancy, or miscarriage.
The study shows that this common IVF treatment promoted as a fertility booster was not effective.
"There is no evidence that endometrial scratching is effective in promoting pregnancy and we would encourage IVF clinics to stop offering it," lead researcher at the Women's, Dr Wan Teh said.
This research was published in the New England Journal of Medicine.