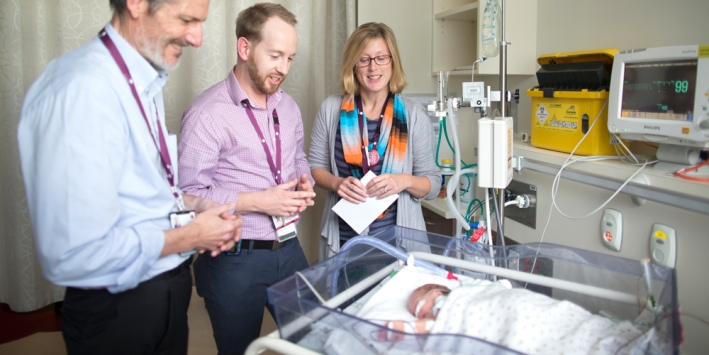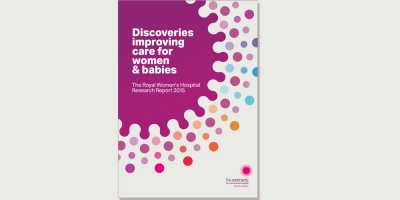 The Women's 2015 Research Report is a showcase of some of our exciting research, further reinforcing our position as a world leader in investigating ways of improving the health and wellbeing of mothers and newborns.
The report, which covers the 2015 calendar year, focuses on our clinical trials and translation work that aim to deliver better health outcomes for women and babies, both within Australia and beyond.
Our ability to directly involve patients in research aimed at finding better treatment options is a great strength of our research program, and something that our visionary leadership team at the Women's is keen to develop further. Research at the Women's covers the full spectrum of issues we face in the day-to-day operation of the hospital.
In 2015, our work was undertaken across nine research centres — Newborn, Infectious Diseases, Gynaecology, Cancer, Pregnancy, Mental Health, Midwifery and Maternity Services, Allied Health and Anaesthetics.
Collectively, these centres were awarded competitive grants worth $12.3 million in 2015, published 270 peer-reviewed scientific papers, supervised 41 students to complete their higher education studies, and conducted 62 clinical trials. More than 3200 patients participated in the 62 clinical trials.
In 2016, a tenth research centre was established, the Centre for Family Violence Prevention.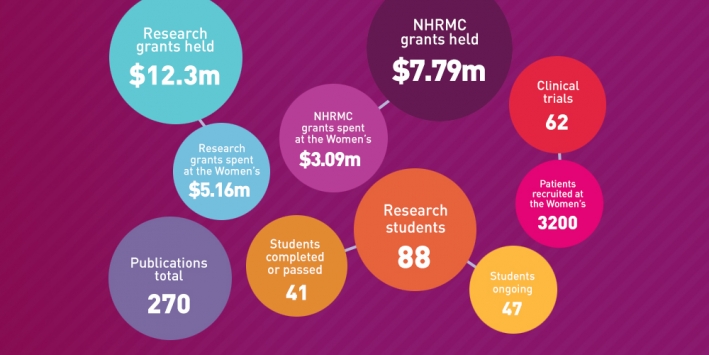 ---
One gift to the Women's will benefit many Make a donation today