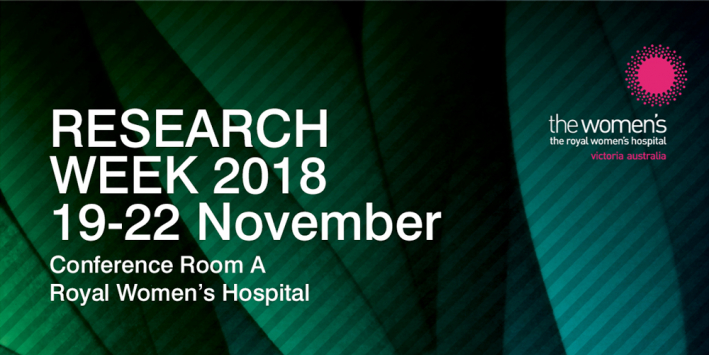 The Royal Women's Hospital Research Week 2018
Each year the Royal Women's Hospital hosts a Research Week which explores the diverse range of clinical and translational research undertaken at the Women's by our own international experts, early career researchers, and research students.
Research Week also brings together clinical and scientific research experts in women's and newborn health from around our hospital and beyond. We also have workshops and an exciting line-up of speakers. In 2018 the keynote speakers were:
Prof Susan Walker (Mercy Hospital)
Prof Clare Scott (Royal Women's Hospital)
Research week is a wonderful opportunity for our students and early career researchers to undertake professional development and for all our staff and anyone interested beyond the hospital to learn more about the contribution our research makes to the lives of women and newborns around the world.
For Royal Women's Hospital research students and early career researchers
Royal Women's Hospital Research Week Awards
Awardsweere given in each of these categories:
Best early career researcher presentation $1000
Best student presentation $500 (x2)
Best research poster $300 (x2)