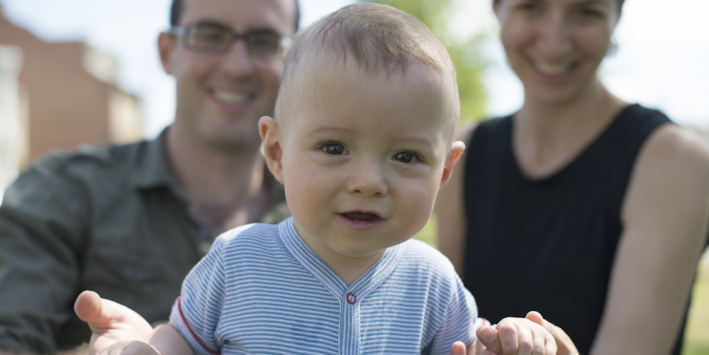 Not all pregnancies go to plan...
While most babies born at the Women's go home soon after birth, babies born sick or premature can spend many days, weeks and months in our hospital.

The earlier a baby is born, the more critical the situation.

As one of Victoria's largest and busiest maternity hospitals, our expertise is called upon for complicated pregnancies and premature births.

Last year, we cared for more than 1,400 premature and unwell babies and supported the parents through the challenging and often difficult and emotional journey.

Oscar was one of these babies. Born at 26 weeks, he spent 167 days with us.
In early 2012 the Oscar and Luca fund was established by grandparents George and Ruth Mihaly, to raise money for the Women's NICU unit.

"After the birth of our twin grandsons Oscar and Luca and the tragic loss of Luca, we were very aware that Oscar's survival was entirely due to the incredible skill, professionalism and dedication of the nursing and medical team in the NICU unit at the Women's," the Mihalys said.

Money raised through this very special fund goes towards the establishment of the Women's Retinopathy of Prematurity service.
Donate now to the Oscar & Luca Fund.
Back to Meet Our Fundraisers.
One gift to the Women's will benefit many Make a donation today