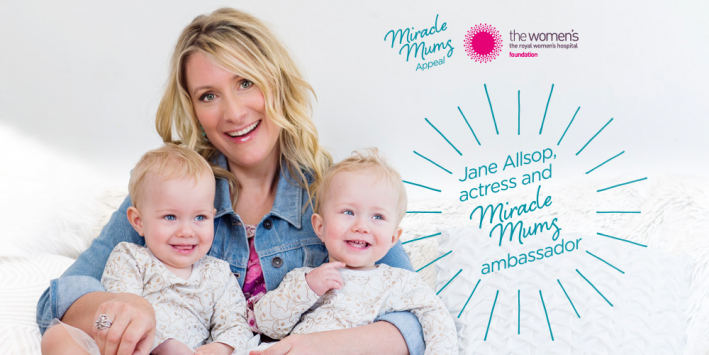 After coming close to losing both my babies, I'm so thankful for the incredible support and care I received at the Women's.
I am helping the Royal Women's Hospital Foundation raise $30,000 for the Miracle Mums appeal this Mother's Day. Funds raised will deliver life-saving research for mums and babies in critical need.
Although most women will enjoy a trouble-free pregnancy and delivery, many others will experience serious complications like I did.
Mother's Day is a very special day for the team at the Women's where 9,000 babies are born every year. I can't think of a better time to support these brave mums and celebrate the work of the Women's medical staff who are working hard to find new ways to improve the chances of bringing home a healthy baby.
Please donate today and help create more miracles for mums and babies by funding live-saving research into pregnancy and newborn care.
—Jane Allsop, actress and Miracle Mums Ambassador
One gift to the Women's will benefit many Make a donation today