First State Super Proudly Supports The Royal Runners and the Royal Women's Hospital Foundation for Run Melbourne 2018
Join the Women's Foundation team for this year's Run Melbourne and help us raise vital funds to support women's health today.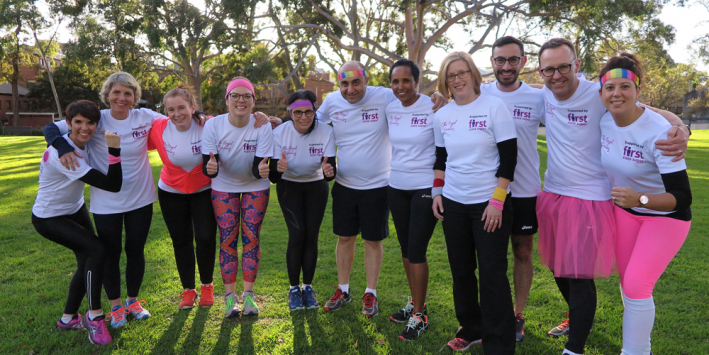 By joining the Royal Runners team and fundraising this year, you are helping to improve the lives of women and newborns in Victoria and across Australia. The goal this year is to collectively raise $30,000 for the Women's and we need a fabulous team of people, just like you, to make it happen.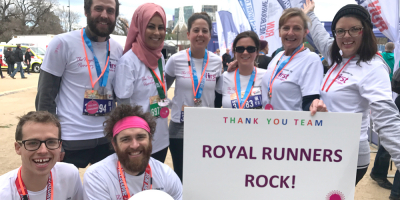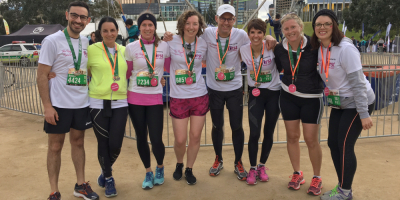 Follow the links below to register as a Royal Runner and start fundraising today. Happy running (or walking)!
Pick your race – 5km, 10km or Half Marathon. Simply press Register Now to start the process
When asked to 'select team' please join 'The Royal Runners (Charity)'
At the 'Do it for charity' page, select Royal Women's Hospital Foundation. You can also make a donation to the Women's at this stage if you wish.
Once your registration is complete, you are ready to start fundraising. Visit our Everyday Hero page and select 'Join Team'. From here, you can make your own, personalised fundraising page to share with your friends and family. All donations over $2 are tax-deductible and will go directly to support the Women's.
This year, every Royal Runner that sets up a page and raises over $100 will receive a fantastic, newly designed Royal Runners tee and every page that raises over $500 get a Royal Runners hoodie!
You can donate to the team or any individual pages at any time, simply visit the Everyday Hero page and show your support. We can't wait to have you on board.
One gift to the Women's will benefit many Make a donation today