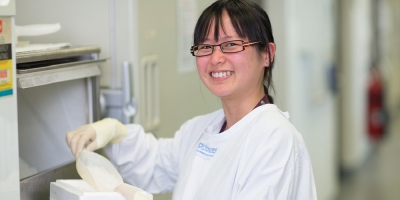 Research and innovation are funded by donations from people and organisations who are helping the Women's make a difference for this generation and the next.
Better diagnostic tests...safer medicines...improved ways of providing care...more personalised treatment...new technologies...more gentle and effective ways to care...comprehensive health information for patients and their families....
For all of these improvements in the health and wellbeing of women and newborns, we rely on donors just like you.
As a donor you can make a big impact by donating straight to research at a hospital rather than going through a third-party.
Hospitals are able to make a direct difference to health and wellbeing because our researchers are part of the medical teams that provide care to women and newborns. We know what the most difficult health problems are and we know what's important to women and their families, because each and every day we are addressing those health problems and working with families affected by them.
Help us make a difference by supporting research and innovation at the Women's.
One gift to the Women's will benefit many Make a donation today