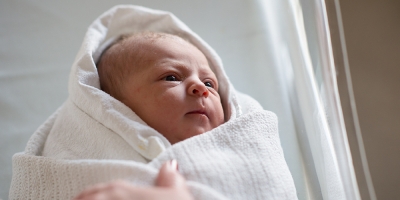 Life celebrations
Are you celebrating a big event, marking a significant milestone or honouring a special someone?
Please consider making a donation to the Women's as a way to spread the goodwill. Donations enable us to drive innovation and research across every area of the hospital and to develop new treatments and care that will benefit this generation and the next. Your life celebration can help us make a difference.
Perhaps you are celebrating a first birthday, a christening, a Bat Mitzvah, a graduation or an 80th birthday.
Perhaps you want to acknowledge the anniversary of the death of someone important to you and to celebrate the life that was theirs.
Envelopes to mark a life celebration event can be provided upon request. Please contact the Foundation for more information.
In memoriam tributes
When someone close to you passes away, you may wish in memoriam donations to be made to the Women's, in lieu of flowers at the funeral.
These donations can be directed to a specific area of the hospital according to the wishes of the family or they may be given to be used wherever it is most needed at the time. The choice is always yours.
Please call the Foundation during office hours and we will arrange for in memoriam envelopes for these donations to be provided direct to the Funeral Director.
We ask that these envelopes remain sealed and, if possible, delivered back to the Foundation office. If delivery is difficult or not possible, please contact the Foundation and we will make alternative arrangements.
In memoriam donations given in lieu of flowers will be receipted direct to the donors. The family of the bereaved will be advised of the names of those people who have chosen to make a gift.
One gift to the Women's will benefit many Make a donation today