Your donations help us drive innovation and research and to develop new treatments and care that will benefit this generation and the next.
Your donation will save lives.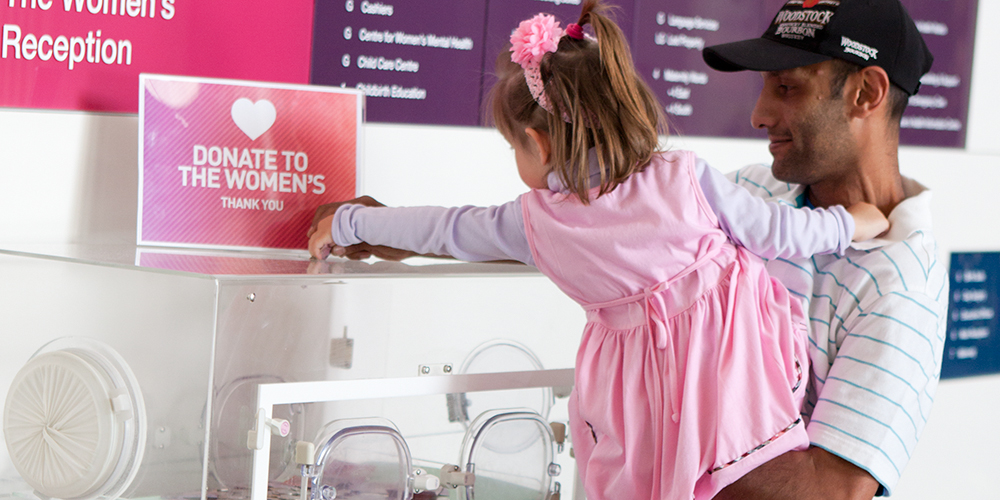 Thanks to our supporters, the Women's Foundation is able to:
★ support research innovation in women and newborn health
★ deliver vital new equipment for our newborn intensive care unit, maternity and other departments
★ fund crucial programs providing support for some of our most vulnerable patients
Thank you for your donation
How will my donation make a difference?
Contact the Women's Foundation by email or phone us on (03) 8345 2954
The Royal Women's Hospital Foundation is endorsed as a deductible gift recipient under subdivision 30-BA of the Income Tax Assessment Act 1977. ABN 38 161 165 026