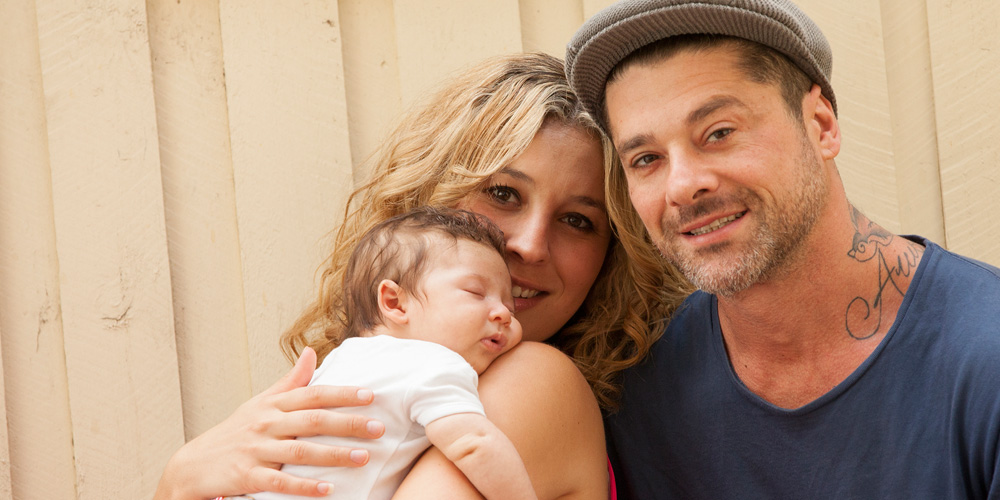 14 January 2014 | Events
Our first baby for 2014, a daughter born at Parkville at 12.34am on 1 January to Bessie and George Awad.
Bessie and George were delighted to welcome their first child, a daughter who arrived early and became the first baby born at the Women's for 2014. It turns out New Year's Day was a busy one for staff at the Women's and by lunch we had celebrated the arrival of 14 babies for 2014.
When new mum Bessie Awad was interviewed on 3AW that morning and mentioned her first baby was still unnamed, 3AW listeners in their hundreds offered to help by suggesting the names Indiana, Marley or Summer as the front-runners.
Bessie has confirmed that her baby has been named Indiana: "She looks like a little Indiana," Bessie said. "The name suits her."
Both mum Bessie and dad George Awad are professional dancers, so it is probably not surprising that Indiana was very comfortable making her debut on Channel 9 News with Justine MacKenzie on New Year's Day.
At the Women's Sandringham campus, Monique Gleeson and her family celebrated the arrival of little Bailey at 8.43pm on New Year's Day.