The Fertility Preservation Clinic is focused on the protection and preservation of fertility for the future.
We specialise in providing care in fertility considerations for patients who have cancer or another health issue that puts fertility at risk.
The Fertility Preservation Clinic - the first of its kind in Australia - has been a national and international leader in fertility preservation for more than 20 years through the Women's and Melbourne IVF, in collaboration with major oncology units.
In the video below, Associate Professor Kate Stern talks about the service offered by the clinic.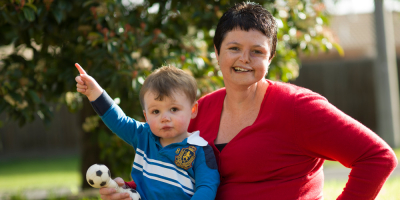 Health issues treated
Protecting fertility prior to treatments which may damage fertility, such as chemotherapy. The main reason young women and men may need to consider fertility preservation is because of the risk of damage to eggs and sperm from chemotherapy drugs, radiotherapy or other treatments, including surgery, for serious medical illnesses and cancer.
What we do
At the Fertility Preservation Service, we will:
Discuss any fertility or gynaecological risks associated with your cancer or other treatment, including the extent of the planned medical treatments or delay in starting a family.
Discuss your personal circumstances, become informed about the risks to your fertility and learn about different fertility-protecting and fertility-preserving options.
Arrange any necessary investigations (including blood tests and ultrasound assessment of the ovaries) once a medical history is obtained. A counselling referral can also be organised if this is required or requested.
For young women, the fertility preserving options include freezing of eggs, freezing of embryos, freezing of ovarian tissue, and medications which may protect the ovaries from toxic chemotherapy drugs.
For young men the fertility preserving options include freezing sperm and freezing of testicular tissue.
Liaise with local oncology services in rural, regional and remote areas and, if the young person is eligible, arrange for the collection, transportation, processing and storage of their tissue through the National Ovarian and Testicular Tissue Transport and Cryopreservation Service (NOTTCS).
Information for patients
Beginning cancer or other treatments that might seriously damage fertility?
Important: If your fertility preservation referral is for oncology (cancer) purposes, you should mention this at the time of your appointment to see the fertility specialist to ensure that you are seen quickly - within 24-48 hours if required with a senior fertility specialist and a counsellor if required.
A fax or telephone referral can be made and the patient can be seen within 48 hours if required. Please notify our staff that an urgent consultation is required.
If you cannot attend your appointment
If you are unable to attend your appointment, or need to change the time, please call to make a cancellation and re-booking and you can also email a cancellation.
Referrals

You will need a referral from either your GP or your treating doctor to the Fertility Preservation Service. A referral is valid for 12 months.

What to bring

The letter sent to confirm your appointment
Any pathology tests or imaging such as ultrasound or MRI that would be relevant to this visit
Your Medicare card, Health Care Card and/or Pension Card
Health Insurance Card (if you have one)
Details of any current medication, including ones you have bought without a prescription
Photo identification (Australian driver's licence or Passport)
Supporting documentation if you are an asylum seeker
---