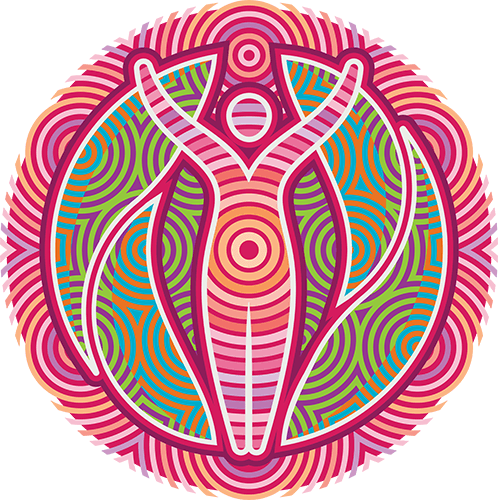 Artist
Descendant of the Karajarri people of Western Australia, designer Marcus Lee created the Women's reconciliation artwork in close consultation with the Women's Reconciliation Working Group, patients and staff.
Artwork story
The artwork represents a female figure whose uplifted arms are a celebration of empowerment and resilience.
Manna gum leaves symbolise strength of culture and connection to families and communities.
The six circular forms surrounding the figure represent the values of Trust, Safety, Inclusiveness, Empowerment, Commitment and Connection.
The central circular form within the figure is a symbol of the Women's as the meeting place for the care and protection of all Aboriginal and Torres Strait Islander patients, their families and staff at the Women's.
The artwork is used in the Women's Reconciliation Action Plan and is displayed around the hospital.