International Women's Day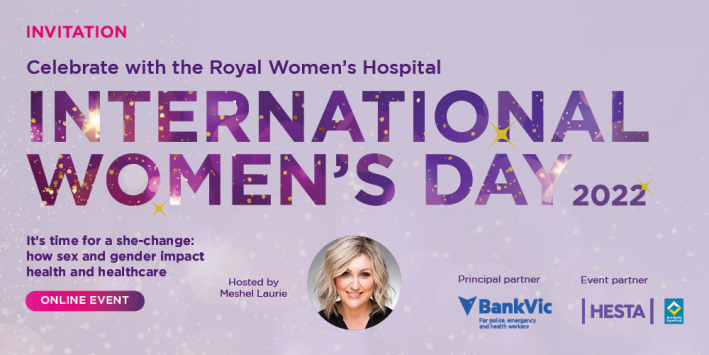 It's time for a she-change: how sex and gender impact health and healthcare
Gender bias exists everywhere – including in healthcare.
Women of all ages are less likely than men to have their pain treated, their symptoms taken seriously and their health issues diagnosed. But there is hope!
Ahead of International Women's Day, join comedian, author and broadcaster Meshel Laurie and our panel of women's health champions as they dive into the issue of gender bias and why our health system needs a major reboot.
Date: Monday 7 March
Time: 12.30pm-1.30pm
Tickets: $40 via Eventbrite (all proceeds to support the work of the Women's)
Our panel of women's health champions
Be informed. Be ignited. It's time for a she-change!
Thanks to our event partners BankVic and Hesta.