Alcohol & drugs education & training
The Women's provides pregnancy care and counselling for pregnant women with drug and alcohol issues.
The Women's Alcohol and Drug Service (WADS) offers state wide professional education, training and secondary consultation.
All sessions are conducted by the Women's Alcohol and Drug Service team who:
are experienced practising health professionals with qualifications in midwifery, social work or psychology
hold postgraduate qualifications in drug and alcohol work and professional training.
Training sessions
WADS offers face-to-face and online training for groups of health professionals working with pregnant women using substances and their infants across Victoria.
An application form for training and a list of training topics is at the bottom of this page. If you are interested, please complete and send to: wads@thewomens.org.au
Training may be held at the Women's Hospital in the latter part of 2023 depending on Covid restrictions. Training sessions will be posted on this site two months prior to each session. The sessions are open to all health professionals working in this area.
Online training in our ECHO sessions will be held each term and will target specific geographical areas throughout Victoria.
ECHO means Extension for Community Healthcare Outcomes.
Project ECHO is a lifelong learning and guided practice model that revolutionises medical education and exponentially increases workforce capacity to provide best-practice specialty care and reduce health disparities.
About online training sessions using the ECHO model
Our ECHO sessions are:
free to access
delivered during live video sessions, accessed easily via Zoom software
a blend of didactic and case-based learning
facilitated by our expert hub team and attended by participants from sites all over Victoria
multi-disciplinary in nature and underpinned by an 'All Teach, All Learn' philosophy
interactive; participants are expected to take an active part.
Each session includes a short educational presentation by an expert from the Women's Hospital.
Case presentations by participating clinicians are a cornerstone of the ECHO model. All participants are encouraged to present a case they are working with and would like to discuss with the Hub and other participants. Case studies can be at any time in the perinatal period but must be related to alcohol and drug use. Case presentations do not need to be related to the educational presentation. The reasoning behind this is to encourage participants to present a current case where they would benefit from the expertise of other health professionals. Presentations are always followed by an open Q&A and discussion, with takeaway recommendations by our specialist team.
All ECHO sessions contribute to Continuing Professional Development (CPD) points. Clinicians attending a session will be presented with a certificate for one hour of CPD and where a case is presented, two hours of CPD. This arrangement has been approved by the Australian Health Practitioner Regulation Agency (AHPRA). Certificates will be emailed to participants following the completion of the evaluation.
The WADS ECHO sessions are suitable for professionals working with substance-using women in the maternity or health setting, general health settings, AOD services, paediatric services and mental health services. Due to the sensitive nature of the educational presentations and case studies, these sessions are not appropriate for attendance by non-health professionals.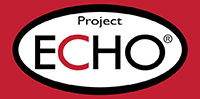 Perinatal substance use WADS ECHO timetable 2023
Date

Time

Topic

Info covered

Speaker

July 18, 2023

12.30-13.30

Cannabis use in pregnancy

This event will focus on issues relating to pregnancy and cannabis use including nausea in pregnancy, withdrawal and treatment. A case study will also be presented.

Associate Professor Yvonne Bonomo,

Addiction Physician

August 8, 2023

12.30-13.30

Cannabis use and mental health in pregnancy

This event explores the effect cannabis may have on a pregnant woman's mental health and treatments available. A case study will also be presented.

Dr Tram Nguyen,

Consultant Psychiatrist

August 22, 2023

12.30-13.30

Cannabis exposure and the effect on the infant

This event explores the effect cannabis exposure in pregnancy may have on the developing fetus, child and into adulthood. A case study will also be presented.

Dr Anna Tottman, Consultant Neonatologist

September 5, 2023

12.30-13.30

Cannabis use and breastfeeding: How safe is it?

This presentation will discuss the latest evidence as to the safety of breastfeeding while consuming cannabis, risk versus benefit and practical advice to give to mothers. A case study will also be presented.

Julie Blandthorn, WADS Clinical Midwife Consultant
These sessions are suitable for professionals who work with women who use drugs and alcohol as sensitive information will be presented.
The sessions are not recorded so you must attend on the day.
For registration details, please email: wads@thewomens.org.au
Our specialist team
Our specialist team hub at the Women's includes an addiction medicine specialist, social workers, midwives, a psychiatrist, a neonatologist and other allied health professionals.
Related information
---
---